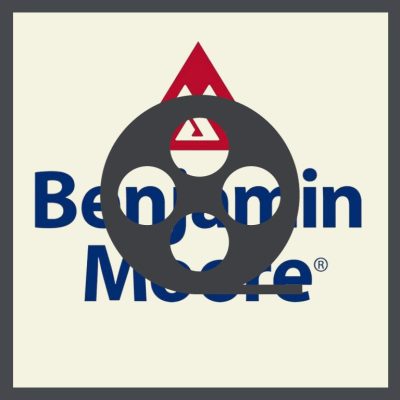 I think Ben Moore paint is best for an old house based on my experience & based on the recommendation of the most amazing painter I have ever known. We both swear by their quality. Just brushing it on is creamy & luxurious. Its velvety texture beautifully covers any surface & application marks just melt away.
Ben Moore offers great durability & while I might use another brand inside, outside, it's my first choice. The colors are yummy & their support is unsurpassed. My favorite Customer Service rep, Earl, I have on speed dial. He's a genius who is great at dumbing it down for science-challenged me.
Very important to me is their environmental responsibility. They offer a green interior paint with zero VOC's & zero emissions. The R&D required to formulate such a product is ridiculous!
And as importantly, they contribute to the preservation community. Altogether, the company has a stellar, well-deserved reputation.
They have created an abundance of valuable videos. I have curated the ones most pertinent to old houses. Because of the quantity of them, I'm going to skip descriptions. The titles pretty much let you know what they're about. I thought I knew everything about paint, but I learned plenty from these videos.
WATCH WHY BEN MOORE PAINT IS BEST FOR AN OLD HOUSE!
Giving Moore – National Trust for Historic Preservation | Benjamin Moore (:58)
How To Fix 5 Common Painting Mistakes | Benjamin Moore (3:18)
How to Choose the Best Paintbrush for Interior Projects | Benjamin Moore (2:55)
How to Touch Up Paint | Benjamin Moore (2:32)
Choosing the Right Paint for your Walls | Benjamin Moore (3:03)
How to Clean & Store Paint Rollers | Benjamin Moore (2:22)
TIP: Read my series of articles on paint & then you'll know it all!

STAY IN THE BUNGALOW KNOW!!!
Sign up for our newsletter & receive our FREE E-book, 7 VITAL Things to Do Before You Hire a Contractor.