The 2 greatest gifts my mother gave me, a love of art & an huge affinity for things old, gave me my third gift, historic preservation activism in my bungalow neighborhood. This is an article I wrote for my neighborhood association newsletter many long years ago.
HISTORIC PRESERVATION ACTIVISM IN YOUR BUNGALOW NEIGHBORHOOD
My husband & I often walk in the evening, sometimes on our block, sometimes on other blocks of bungalows. We meet many of our neighbors, walking the dog, or imploring the pink-helmeted young one to get off her scooter & come in for her bath and bedtime tale.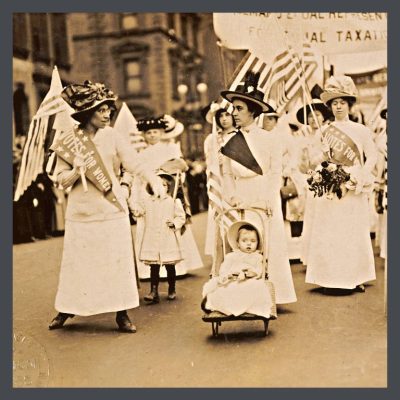 As we stroll, we see blue flickering lights in the windows of too many houses. We speak of decades past when life was lived, & not merely observed. It seems that every grandmother participated in improving the world around her. Some had some exceptional talents, be it baking or knitting, or growing roses & these talents were freely offered in aiding the community- women's clubs, bake sales, school plays, garden clubs. Some worked to change the community, advocating for children's & women's rights. We choose to live in old neighborhoods because we wish to recapture some of the warm community spirit of those past decades.
The best thing about neighborhood activism is that you meet wonderful & talented people like yourself & you have a great time. These people are well-known & broadly loved for their contributions. They decided to do something to improve our environment & then did it. An inclusive group, their doors & hearts are open to receive you, your talents & help-whatever they may be.
Another great thing is that it creates a small town environment for you. The world becomes a less anonymous place because you see people you know at the grocery store, the post office & just driving the street. You become part of a community.
HOW TO GET STARTED IN BUNGALOW NEIGHBORHOOD HISTORIC PRESERVATION
Join your neighborhood organization. Their websites & Facebook pages should give you enough information to see what they have that could interest you. Send in your membership application & your check (Your money pays for the mailings that keep you informed of local activities & interests.) & count yourself amongst those who make a difference. Attend general meetings, & events.
Love old houses? Many bungalow neighborhood have historic preservation committees & help ensure the survival of our wonderful vintage buildings. Ours was very active & we produced many events with local & national guest speakers & even a historic documentary film about the neighborhood! Many old bungalow neighborhoods have been revitalized in the past couple of decades, turning from blighted, crime-ridden areas to beautiful streets of proud homeowners. In almost every one, this was accomplished through the intelligent & hard work of those in the association. A number of them worked with low-income families who were in danger of being uprooted, to take them out of often unsafe, derelict housing, & established improved housing for them.
Additionally, participation allows you to take ownership of a greater sphere. These grassroots activities can create effects at city, county & state levels & can actually even impact decisions made by the fed's, such as highways built with federal funds.
OH, THE PRESERVATION POSSIBILITIES!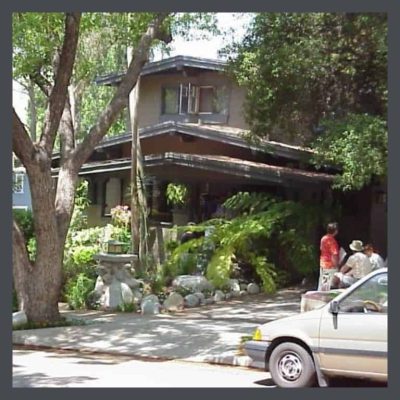 These images are from our first Eclectic Eagle Rock Home Tour, one of the best days of my entire life! The first one is one of the homes on the tour, the Hanson Puthoff House, a meticulously restored bungalow build by one of the foremost painters of the Plein Air Movement.
This house is truly a time machine. The kitchen is an authentic as one would find in a house museum & beautifully designed because the owners of the house are artists themselves. I had invited (cajoled, begged, pleaded, harrassed the editor of American Bungalow Magazine to the tour & they chose this house to feature in Issue 28. The tour goers were fascinated to learn the history of the house, from the life of Puthuff, through the years that it housed a sweatshop, with the workers stashed at night in the crawspace' through the beautiful work done by the current owners. The lovely stone column with the lamp atop looks like it has always been there, but in fact was newly crafted & is featured on the cover of Jane Powell's BUNGALOW DETAILS: EXTERIOR.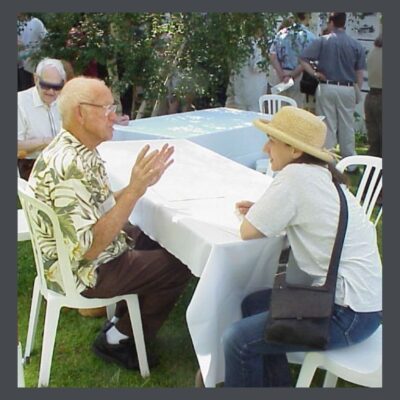 This last image shows a pair in rapt conversation. He grew up in Eagle Rock in its early years & was telling her tales of his life there as a boy. We had invited several town elders to attend the tour & people stood in line to converse with them. I curse myself that in this neighborhood of film industry professionals, I did not have the foresight to produce a historic documentary film while we still had these folks around, or at least film the tour. So glad that I was smarter several years later, in my new, bungalow neighborhood.
For neighborhoods that do not have these activities & would like them, I am working on 2 manuals- one on how to create a successful home tour, & another on how to produce a workshop to teach people how to restore their historic homes. I have helped establish these activities in 2 areas & they are very popular, (easy to do when you know how- & believe me when we first began, we were clueless & it was HARD!) Both events are good fundraisers & great for activating & uniting a community. Please contact me if you are interested in more information on either of these activities for your neighborhood.
TIP: READ A GREAT STORY ABOUT ANOTHER NEIGHBORHOOD EVENT HERE.
STAY IN THE BUNGALOW KNOW!!!
Sign up for our newsletter & receive our FREE E-book, 7 VITAL Things to Do Before You Hire a Contractor.