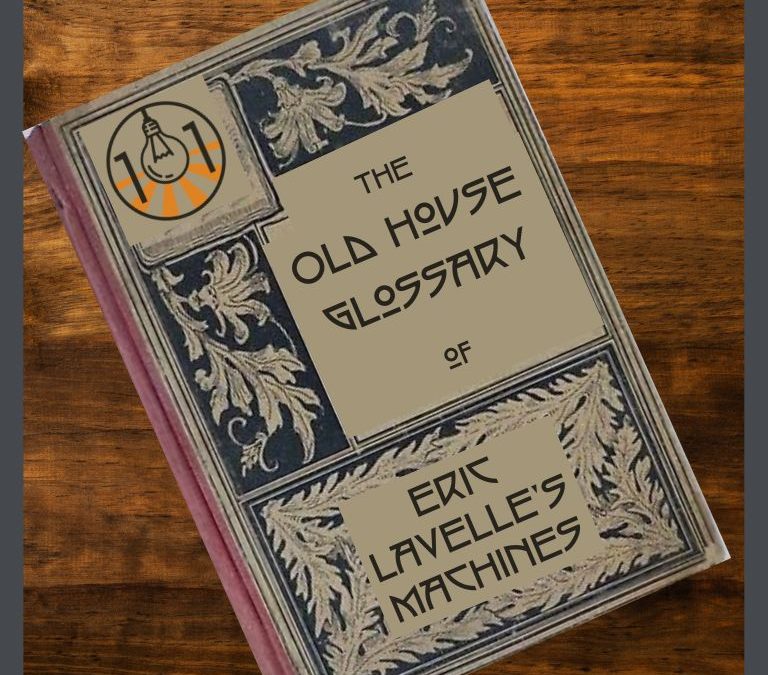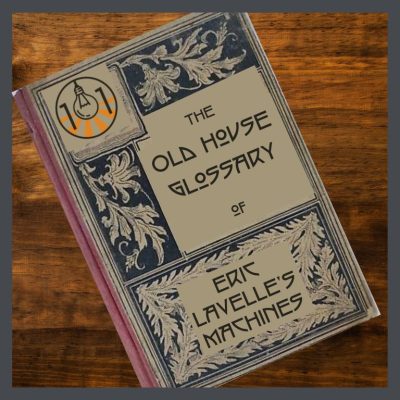 Master restorer, Eric LaVelle writes delightful articles about his work, which includes rehabilitating old buildings & rescuing antique machinery that he uses in his rehab work. He has graciously allowed me to include his stories in my blog. They include technical terms many of you (that includes my own self!) don't understand, so I am including a GLOSSARY here for you so that you can most easily follow the bouncing ball. I am going to put it in alpha order because I am guessing that you'll find these terms repeated in more than 1 post.
Each article also has links to videos about the machines that are discussed. I have tried to find videos that show the old machines & the tasks each on is able to perform.
Should I have missed any words, drop me a line & I will include them.
ERIC'S ANTIQUE MACHINES GLOSSARY
Axel
A bar connected to the center of a circular object such as a wheel that allow sit to turn especially one connecting two wheels of a vehicle.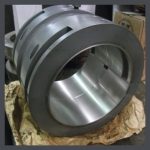 Babbitt bearings
A bearing is a device that supports, guides, & reduces the friction of motion between fixed & moving machine parts.
Babbitt bearings are made of certain types of alloys, which are melted down & cast to produce the bearing surface.
Band saw
A power saw that uses a long blade loop, like a ribbon, stretched between two wheels. The blade continually rotates along with the wheels. Take a look at the video to see what it can do.
Mill
A machine or plant with power-driven machines for sawing logs into rough-squared sections or into planks and boards. A mill may be equipped with machines for finishing processes for decorative items.
Millwork
Millwork is historically any wood mill produced decorative (rather than structural) materials used in building construction.
It is often is in a deteriorated condition from the elements & must be repaired, recreated.
Phase wires
The phase wires are the hot wires used in an electrical power system.
Phase converters
The majority of phase converters are used to produce three-phase electric power from a single-phase source, thus allowing the operation of three-phase equipment at a site that only has single-phase electrical service.
Three-phase electric motor
A three-phase electric motor contains four wires (three hot wires and one neutral wire) and uses three alternating currents of the same frequency.
STAY IN THE BUNGALOW KNOW!!!
Sign up for our newsletter & receive our FREE E-book, 7 VITAL Things to Do Before You Hire a Contractor.