HARMONY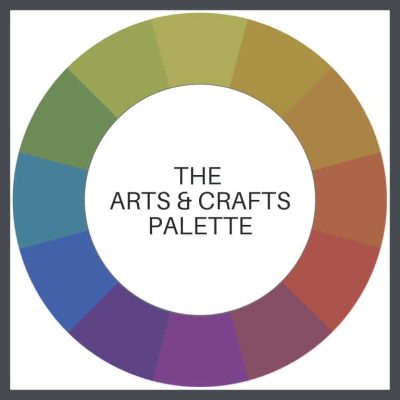 Bungalow color harmony begins with being familiar with your home's long philosophical & aesthetic history. Your beloved bungalow is the offspring of a movement that started in the late 1800's in England & spread to the United States, primarily through the work & words of Gustav Stickley, a furniture designer & maker as well as a publisher.
His statement that, "The quiet rhythmic monotone of the wall of logs fills one with the rustic peace of a secluded nook in the woods," reflects the ideals of the early British Arts & Crafts founders while making it purely American. Stickley inspired the popularity of this design philosophy in the United States through his furniture designs, then his magazine, his architecture.
He even had a farm where he grew food for his restaurant! Stickley was a man with a vision 100 years ahead of his time inspiring not 1 but 2 Arts & Crafts Revivals. I was a nature loving, embroidering hippy in the 60's & here I am again promoting the vision 50 years later!
Anyway….
BUNGALOW COLOR HARMONY DEFINED
The basis of any design in which pleasing color relationships are used to convey a message & create a particular look or feel.
These eye-pleasing combinations are based on different geometric relationships on the color wheel. They can be moved around the color wheel to get different combinations.
Monochromatic
A color scheme using one color or several colors close to it. This color combination can be very soothing and calming. Maybe not in purple!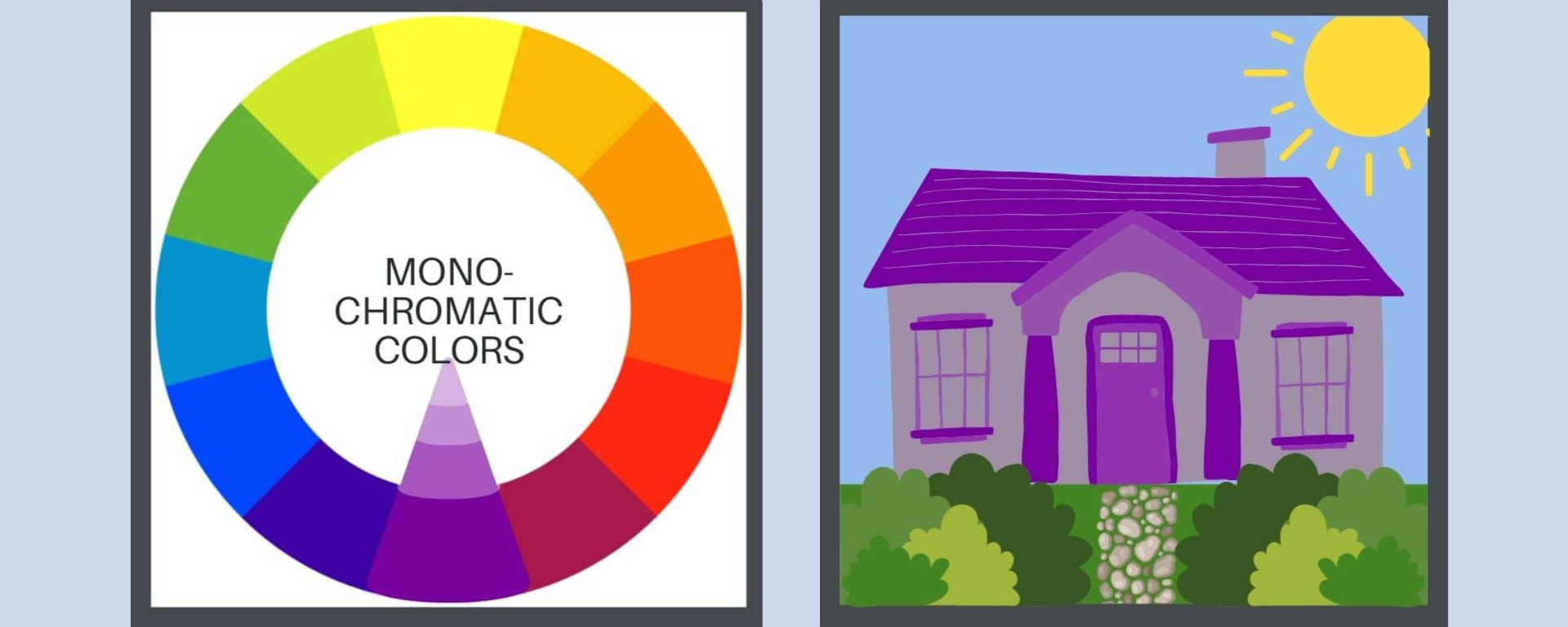 Complementary
Two colors that are opposite each other on the color wheel (example: red and green.) Complementaries can make each other appear brighter. Green next to red makes the red look "redder" & vice versa.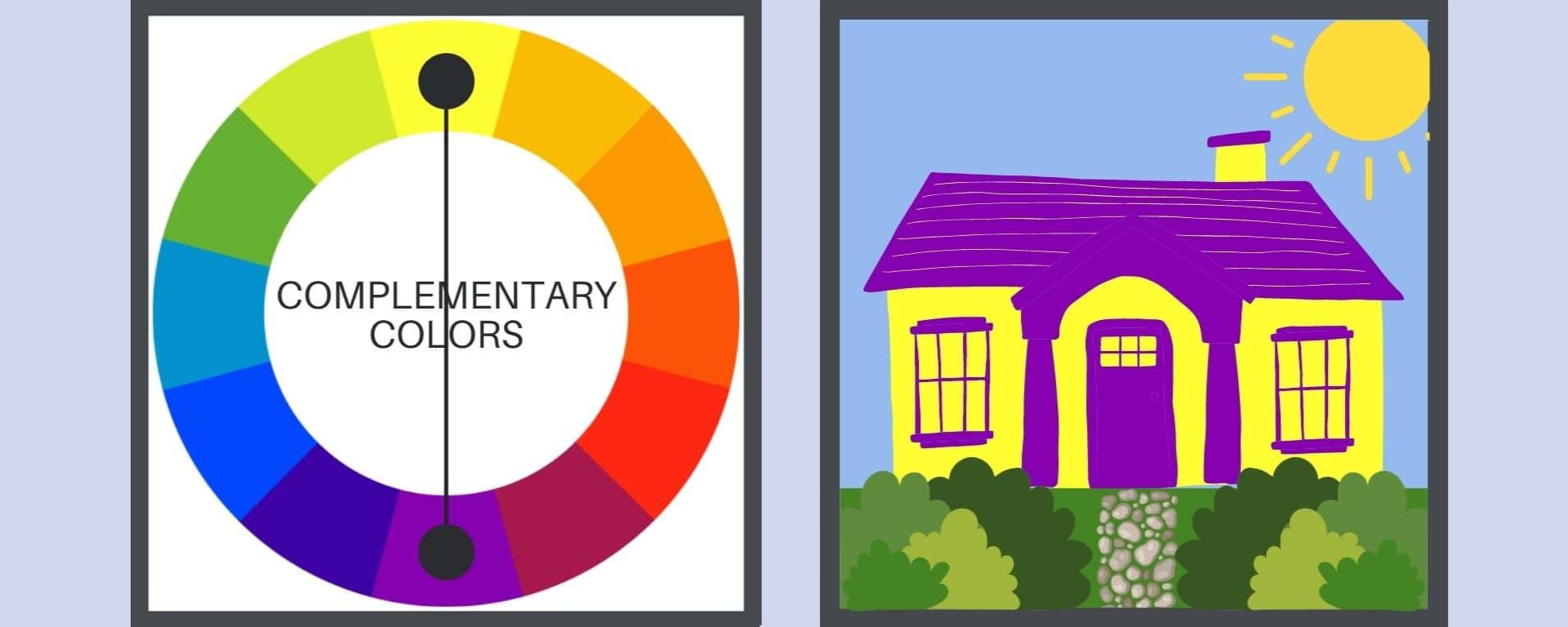 Split complementary
A split-complementary color scheme takes up a primary color & two secondary colors. Here are some examples of how these colors would look on a little cartoon bungalow. Uh, yeah.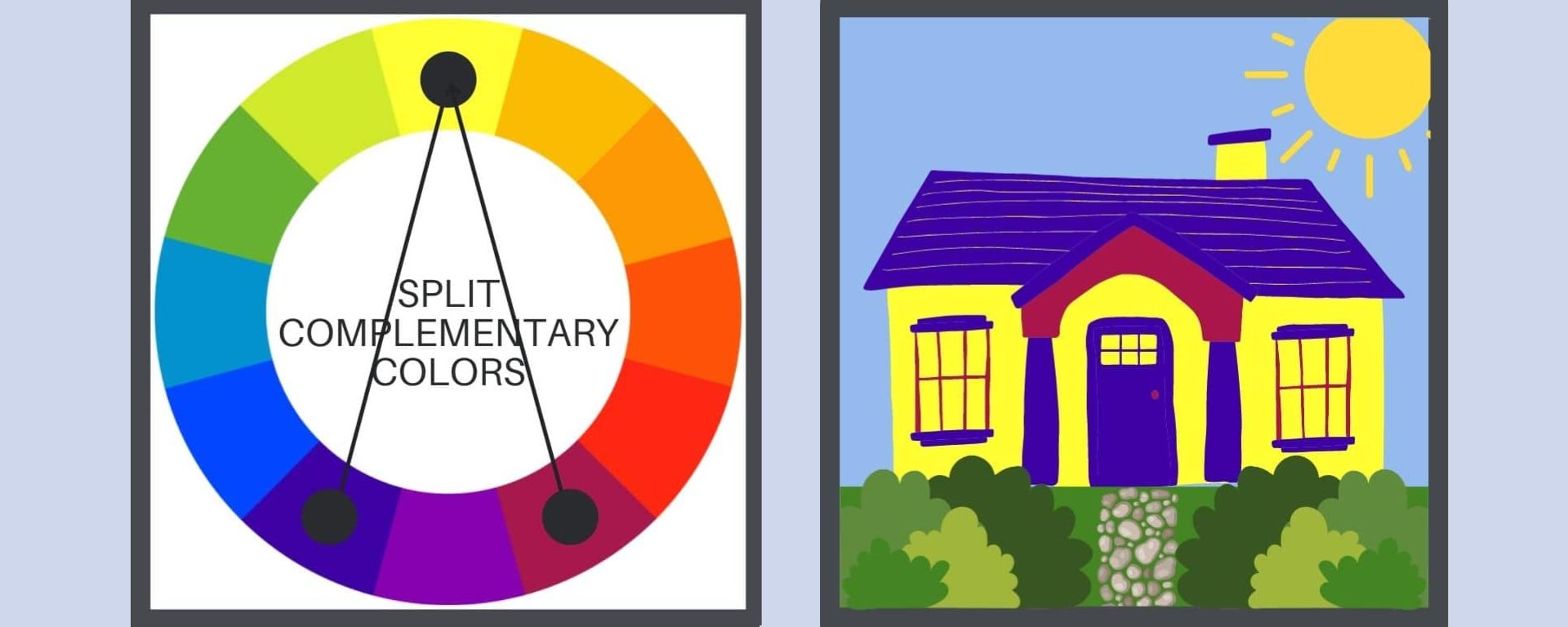 Analogous
Any three colors side-by-side on the color wheel. Analogous colors are often found in nature and can be very pleasing to the eye. Usually, one color is more dominant than the others. The one pictured is not a bad combo- maybe with some tweaking.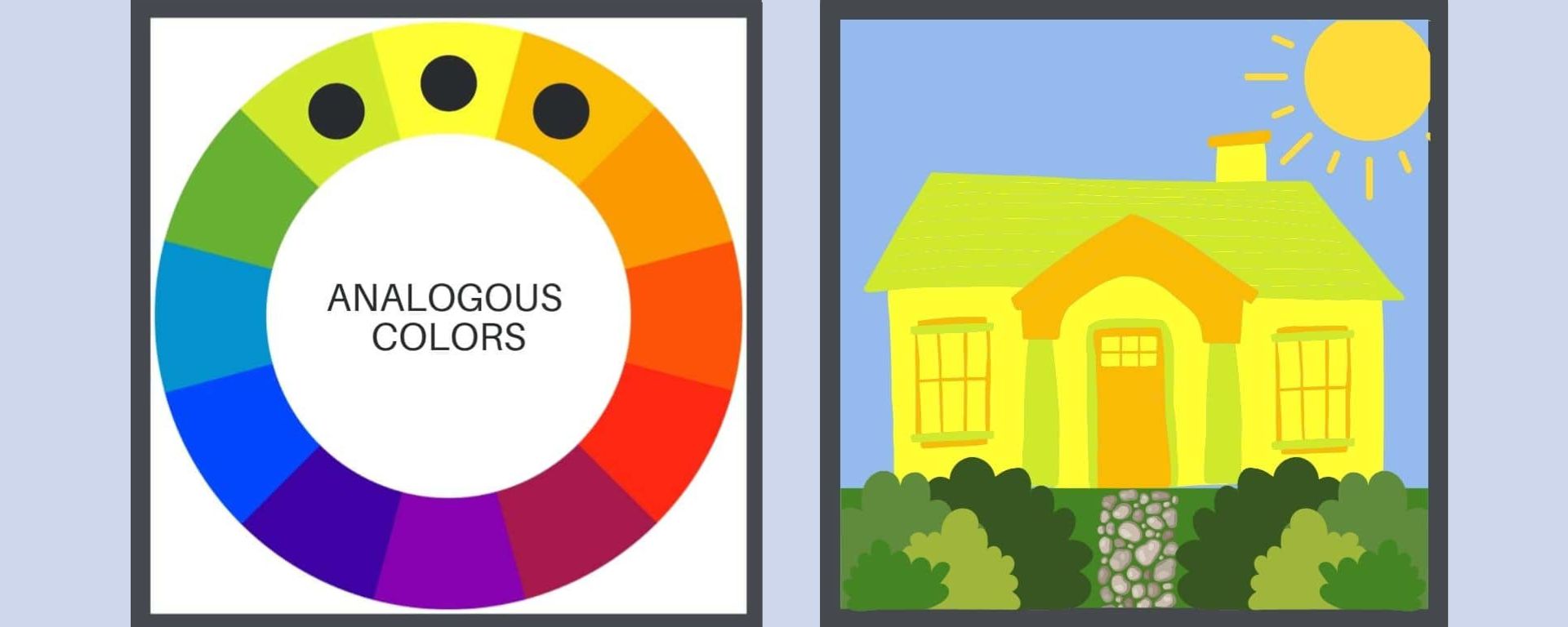 Triadic
Three colors that are equidistant from each other on the color wheel (example: the primary colors, red, yellow and blue.) Think alphabet blocks.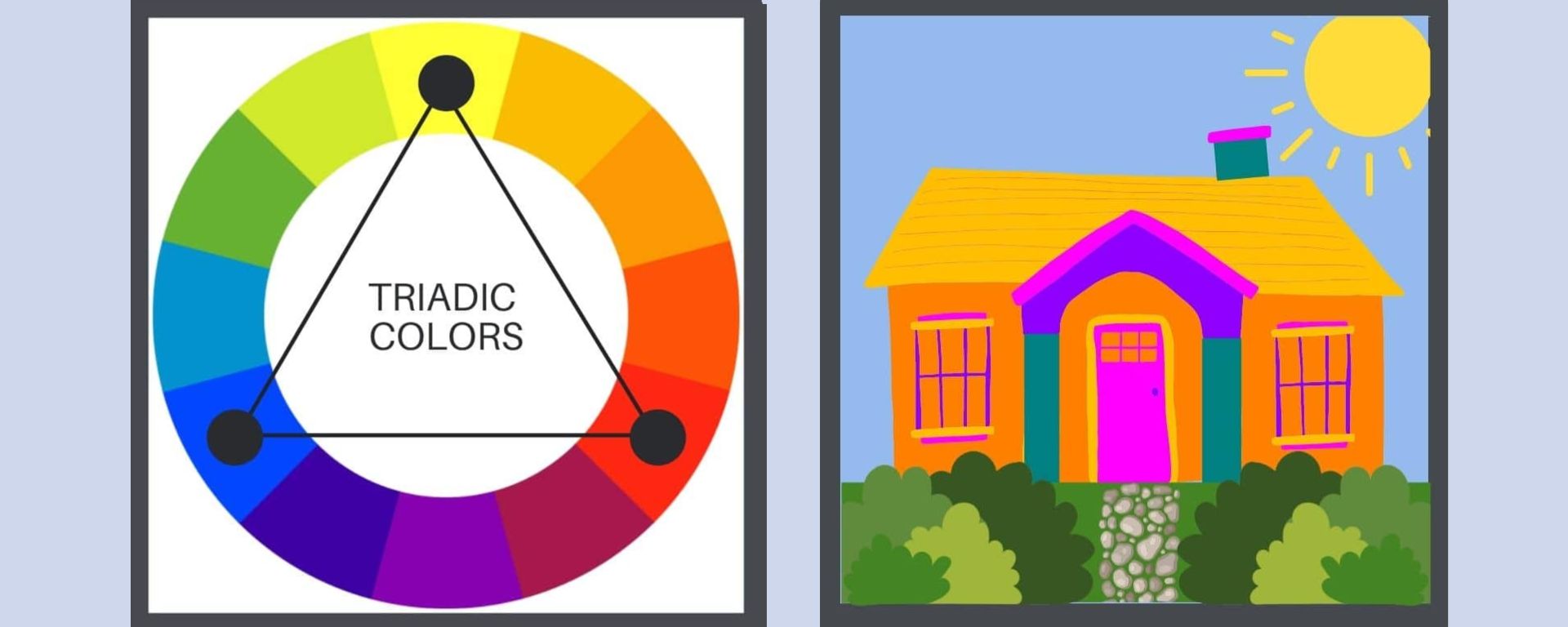 Tetradic
Four colors that form a rectangle from each other on the color wheel. I'm not fond of more than 3 colors on a bungalow. It's no more appropriate than adding gingerbread to the front gable.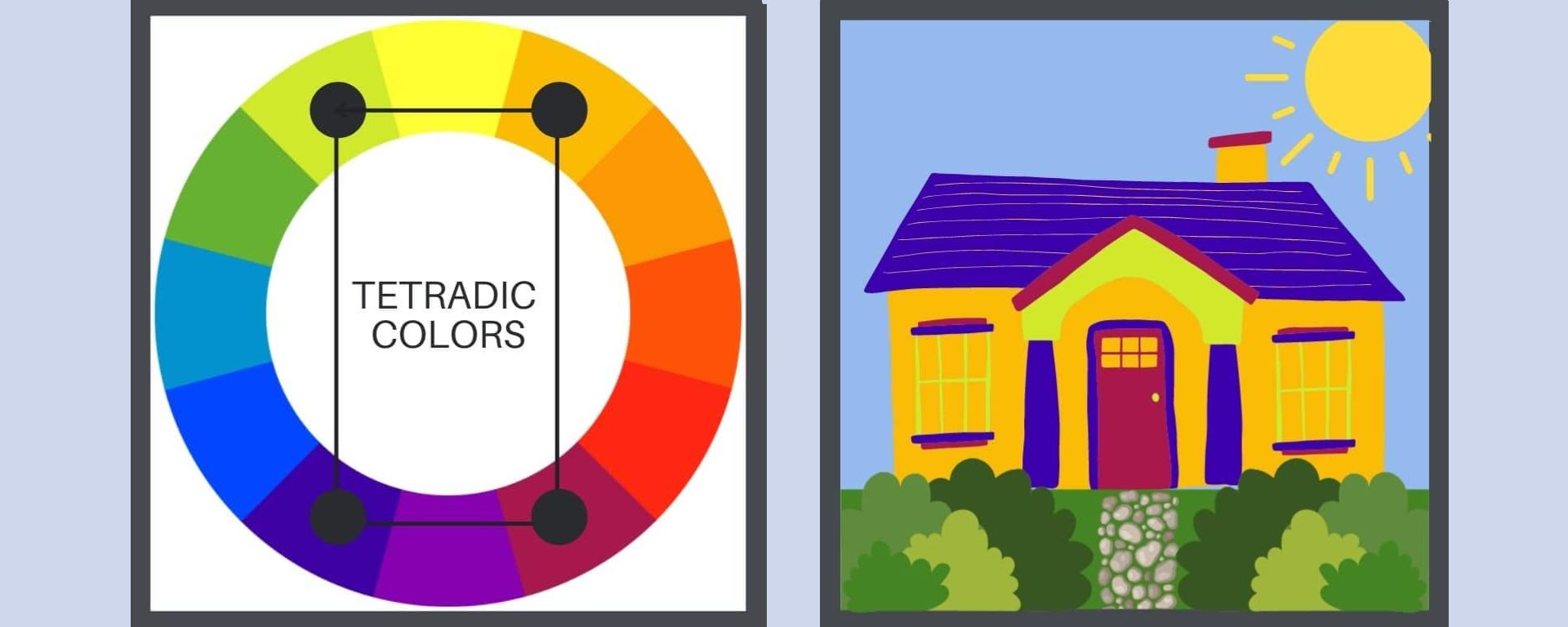 And more examples. So far, not so good. Let's find out why!
BUNGALOW COLOR HARMONY- MANIPULATING COLOR
Tints
Adding white to colors.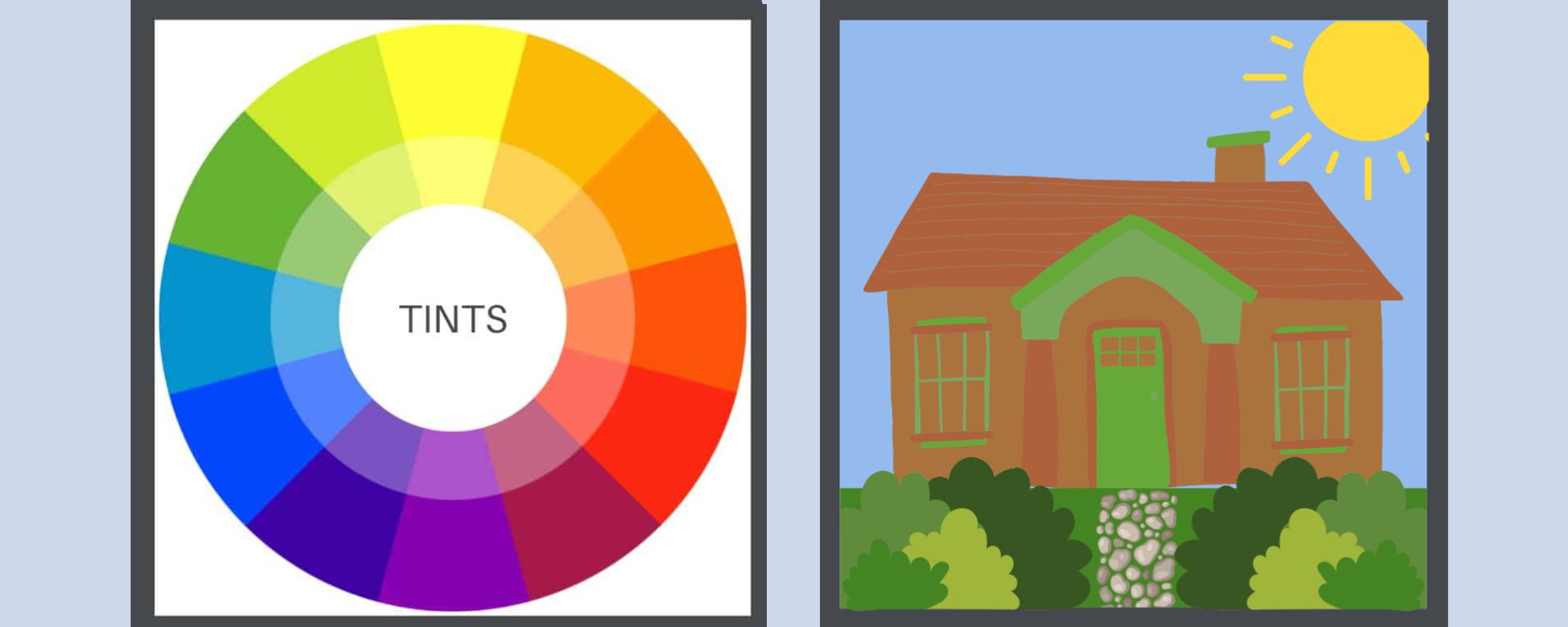 Shades
Adding black to a pure hue. So close!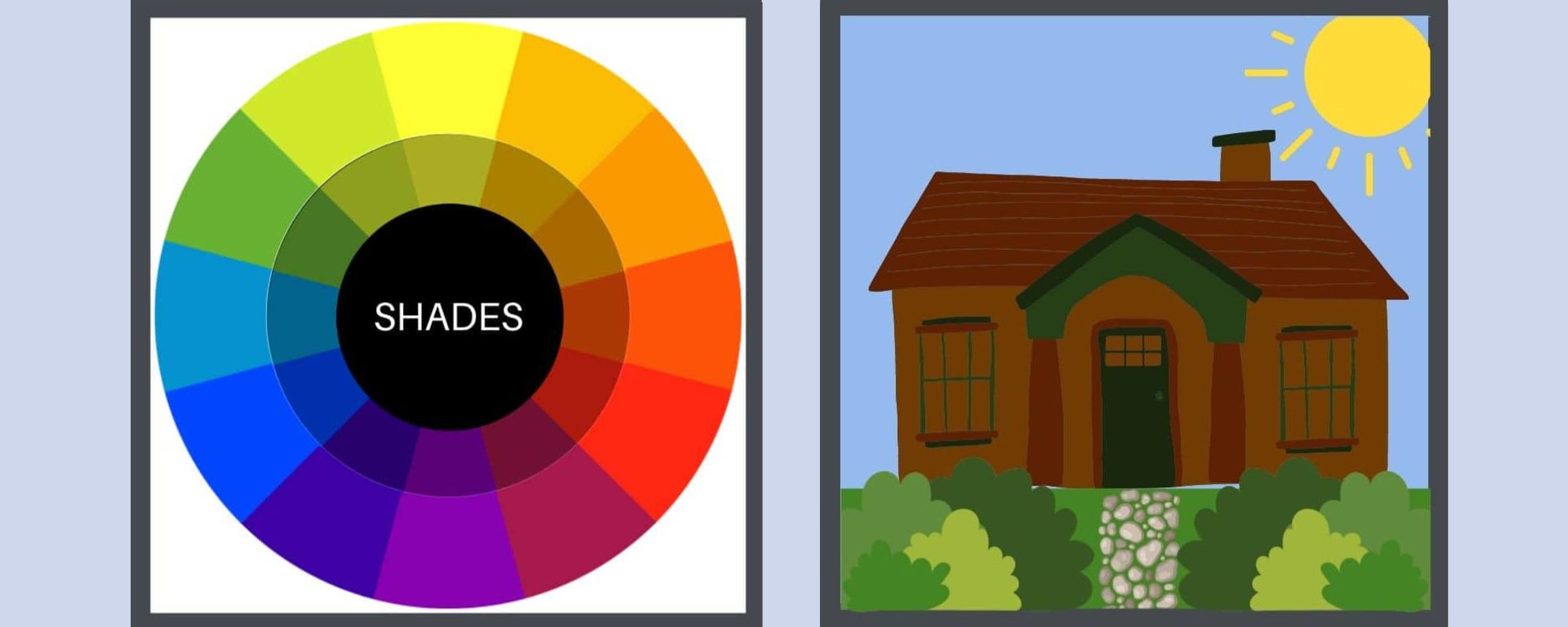 Tones
Requires adding both black & white. The resulting colors are more natural than shades and tints & pure color. Ah-ha!
Let's see how they do on the little houses.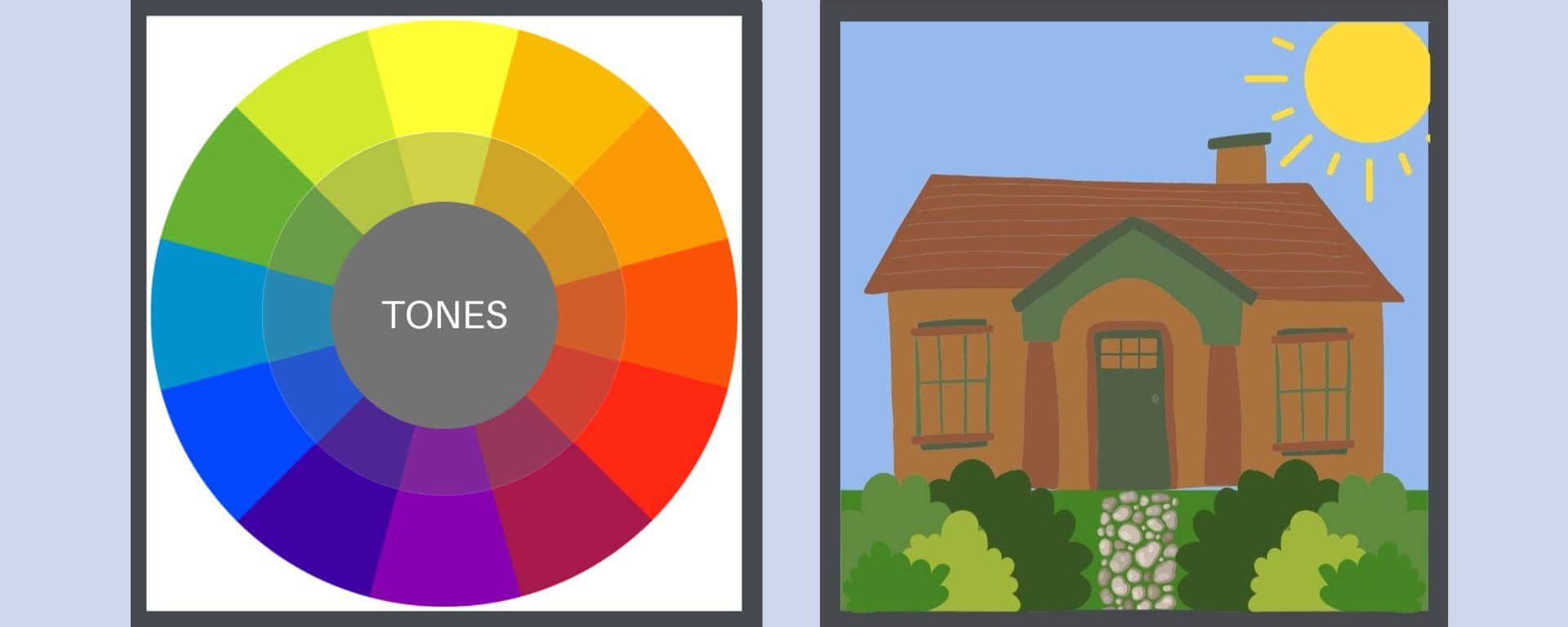 Value
The relative lightness or darkness of a color, which is held constant. A paint color sample strip, showing a color from lighter to darker, is a perfect example of changing value.

We are so-o-o-o much closer, but, there's more! We're going for the Full Monty of bungalow color.
DESIGNING YOUR BUNGALOW WITH COLOR
Palette
A particular range, quality, or use of color, resulting in harmony.
Example- the Arts & Crafts palette- the colors used by the artists & craftspeople of the Arts & Crafts Movement. We'll take this up in part 3.
Key color
The most important color of your design. It's the color you can't change, such as grass or wood or brick or stone, or the color of the element to which you want to draw attention. You need to know your key color before you can determine your color harmony. This will be your starting point.
Accent color
One used in comparatively small quantities in a space, to add impact & interest. A classic decor rule that states that 60% of the space/object should be a dominant color, 30% should be the secondary color & the last 10% should be an accent.
You can easily take a perfect combination of colors, & by using them in the wrong proportion, create a gaudy mess.
Contrast
The arranging of opposite elements, such as light versus dark, within an artist's piece. The house shown below is textbook perfect bungalow color harmony.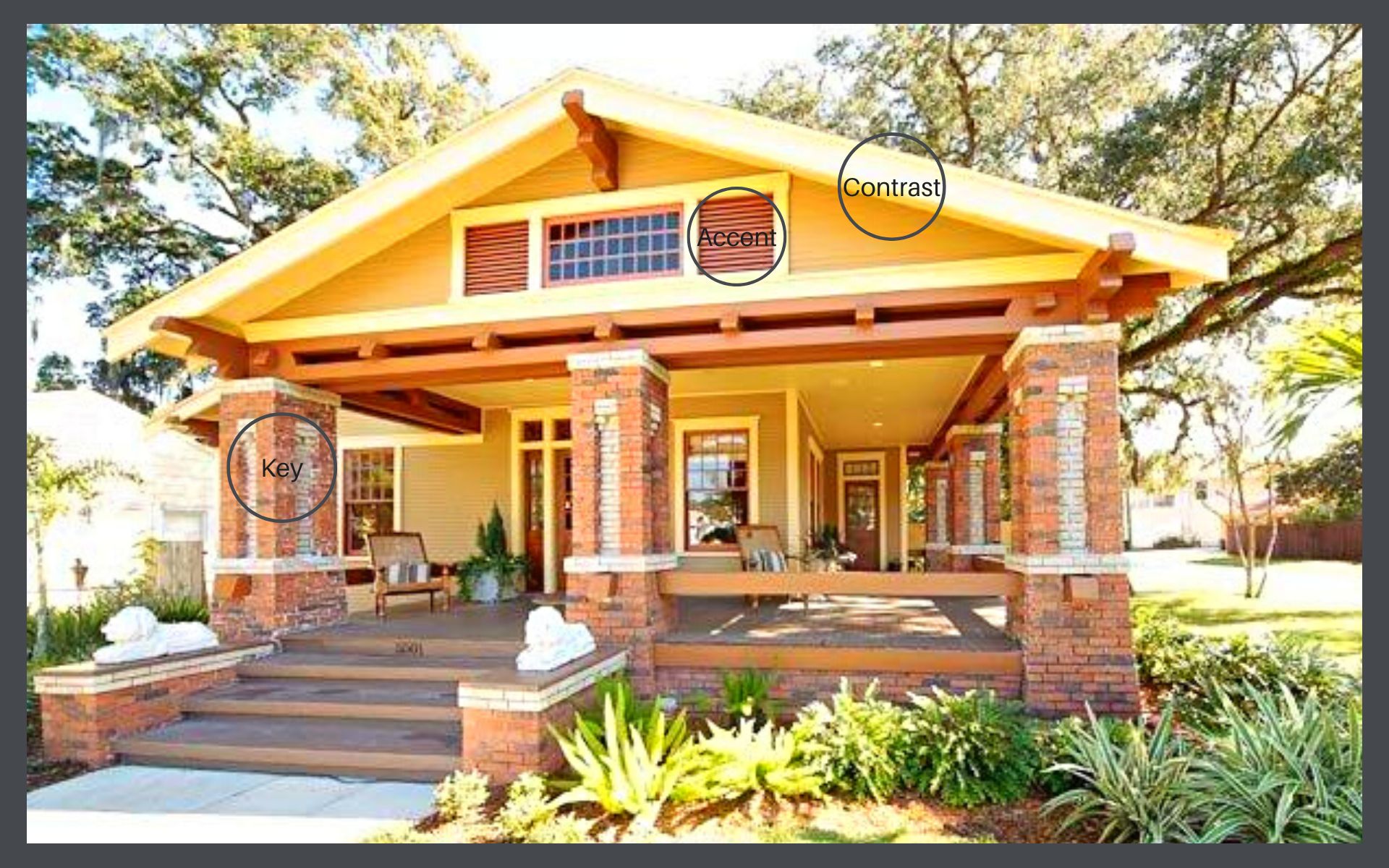 ONE MORE TIP
Here's a video that you can view to see all these combinations in action. Please watch it twice, but come back! There's more!
Before you pick up your keys to head to the paint store, I also suggest that you buy & use the color wheel shown in the video-a great tool that you can just fool around with & learn agreat deal about color.
FOLLOW ME TO PART 3, THE ARTS & CRAFTS MESSAGE HERE.
STAY IN THE BUNGALOW KNOW!!!
Sign up for our newsletter & receive our FREE E-book, 7 VITAL Things to Do Before You Hire a Contractor.