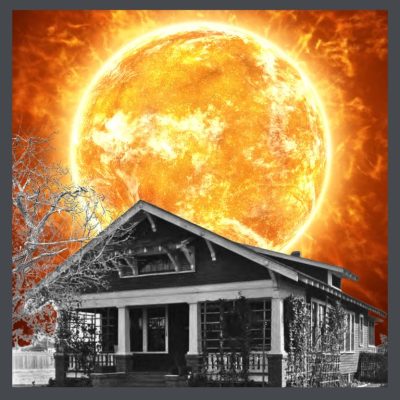 Ever wonder about awnings for your bungalow? Summer is fast approaching, and with it comes a big electrical bill from the AC running around the clock.
This year, we upgraded one of our AC units to a newer, more efficient model and we've added another layer of curtains in the sun facing rooms. Each of these items should help our house stay cooler at a lower cost, but there's another project I'd like to tackle before the extreme heat: installing awnings over our windows and valances along the east facing front porch. Here in Florida, even the morning sun can be brutal!
You may have wondered why you don't often see awnings on bungalows. Well, back in the day they were definitely there but the same sun that is overheating and fading you, destroyed them and with the coming of HVAC systems, they fell out of favor. But, as you can see from these images, they are appropriate and attractive and making a comeback as energy costs rise.
WHY DON'T MORE BUNGALOWS HAVE AWNINGS?
Awnings used to be a more common element on old homes before the advent of central heating and air conditioning. However, as old awnings wore out, people became less reliant on passive heating and cooling and didn't bother to replace them. It's a shame. I love an old house with striped fabric awnings. It makes for a lively facade, both practical and decorative.
National Park Service Preservation Briefs provide information on preserving, rehabilitating, and restoring historic buildings. These publications help historic building owners recognize and resolve common problems prior to work, recommending methods and approaches for rehabilitating historic buildings that are consistent with their historic character.
According to the Department of Energy, awnings can reduce heat gain up to 65% in south facing windows and up to 77% on windows facing east. Awnings reduce stress on existing air conditioning systems, and make it possible to install new HVAC systems with smaller capacity, thus saving purchasing and operating costs. Air conditioners need to work less hard, less often. When used with air conditioners, awnings can lower the cost of cooling a building by up to 25%. – NPS Preservation Brief 44
SOME OF THE BENEFITS OF AWNINGS
Cost effective way to reduce heat gain

Fixed or operable options so you can retract them in a big storm 

Reduces fading of furnishings, rugs, wood floors and window treatments
Protects windows from the elements

Adds to a lively, colorful streetscape

Historically made of canvas duck, but now there are fabrics with more longevity
In the 1950s metal awnings became popular and can still be found on many older homes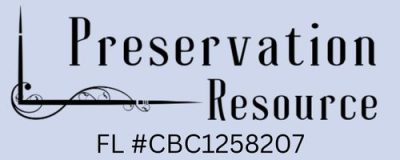 This article was written by Jo-Anne Peck of Preservation Resource, Inc. & Historic Shed. Jo-Anne is a historic preservation professional with a degree in Building Science, a Master's of Fine Arts in Historic Preservation & a licensed Florida Building Contractor with over 25 years experience in preservation. She has kindly provided these photos & this information based on her vast knowledge of bungalows.
To learn more from Jo-Anne, visit WHAT THE HECK IS A BUNGALOW ANYWAY?

STAY IN THE BUNGALOW KNOW!!!
Sign up for our newsletter & receive our FREE E-book, 7 VITAL Things to Do Before You Hire a Contractor.