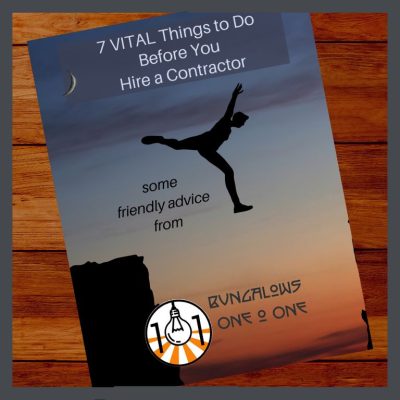 Once upon a time, I was standing in line at a Japanese take-out (great place!) & stepped back when I noticed the grungy guy in front of me. He was wearing a t-shirt that had seen 1,000 better days. It was a bit hiked up in the back, & I could almost see his heinie protruding from his well-worn, baggy jeans. His hair, was long & tied back in a raggedy ponytail.
Imagine my surprise when, after ordering, he turned around to display the twinkliest blue eyes I have ever seen (Yes, that includes Santa.) & the biggest most beautiful smile. He grabbed my husband in a big hug & they both bounced up & down exclaiming their extreme joy at seeing one another.
Turns out that this raggedy guy, who upon further inspection was spotlessly clean & fresh, was an old house contractor for whom my husband often worked. Garrett enjoyed a stellar reputation in Los Angeles & with our company because he consistently delivered beautiful work, & ran his business- scheduling, communication, legal, etc. – meticulously & heartfully. After this fortuitous introduction, he performed a great deal of work for me at the Hare House & I was always happy to see him & glad to pay him. Upon further acquaintance, I learned that he conducted his entire life in this fashion, being an extraordinary husband & a loving, enthusiastic father. I only wish every contractor I met had been even similar to this wonderful man. He was just not a fashion plate!
HIRE THE OLD HOUSE CONTRACTOR WITH THE NICEST SHIRT
Maybe not. I wrote the E-book, 7 VITAL Things to Do Before You Hire a Contractor, after reading terrible & sad stories on the Facebook, old house, group blogs. In every single story I could see the exact moment at which the project fell apart, the money got ripped off, the house got ruined, the heart got broken. Looking at my own heartbreaks, I could see the same pesky factors at play.
After 45 years as a specialty contractor (wood floors) & old house restorer (5- here's the most awful one!) I have seen my share of horrifying surprises, so I decided to write a little book in hopes of making someone else's path a wee bit smoother.

I established my company based on the firm policy of always exceeding the customer's wishes & any time I failed to do this, examined every step of the process to find out how I could make it better next time. It's always easy to cast blame on the other guy, & with any failed job, there is always plenty of blame to go around. However, there was always some piece of it that I had to call my own whether or not it made me highly uncomfortable to do so. And it did.
So I took my experiences on both side of the contract to see if I could create some advice that would be useful to a homeowner when they leap off the cliff & hire an old house contractor.  I'm a big believer in jumping off that cliff & building my wings on the way down, but it helps to at least have a bag of feathers & maybe some chicken wire before giving it all up to gravity.
This article is just to show you the myriad ways you can land in the abyss that it are important to know, especially if you are venturing into restoration for the first time. To get the whole book, I'd love for you to sign up for my mailing list, but mostly, I just want to make sure that you don't get Bozo'd like I did! So, if you don't to be on the mailing list, just let me know & I'll send you the book & disengage you. (But just so's you know, I send some fun stuff!)
HOW TO HIRE AN OLD HOUSE CONTRACTOR- STEP BY STEP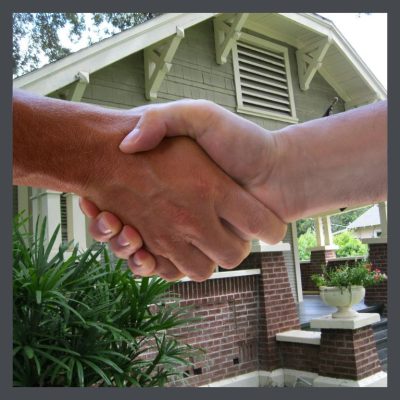 INTRODUCTION
You have purchased a 100 year old (give or take) bungalow. You have your home inspection in your hand & you want to move forward on your restoration. You are not a DIY'er & do not plan to be one. You have a demanding job, perhaps a family & other responsibilities. You'll need to hire an old house  contractor or contractors, & you'll be depending on the kindness of strangers to turn your house into a home. So, how do you find the best strangers?
I wrote training manuals for 40 years so I am big on proper sequencing & I loves me a checklist. So here are my suggested steps.
Find out:
What is a bungalow? What are best restoration practices?
What are your own needs?
How do I find good tradespeople in my area?
What else do I need to know about these folks?
A. Referrals
B. Reviews
C. Go legal.
It's only at this point that you start talking to people.
How do you conduct the first interview? What should you ask? What should you request?
The Proposal- what should it include?
How do I make sure that the restoration is satisfactory?
I go through each one of these steps in detail, in fact, each step is a section with sub-sections! I like to break it up to make it easy to understand & doable. I talk about your goals, your expectations, your money, & the joys of living life on a jobsite. I spend a great deal of time addressing the contract because that's the basis of all that will transpire.
(That having been said, I am not a lawyer. Neither this article not my little booklet, should be construed as being legal advice. It is friendly direction- my tale of what has & what has not been effective for me. While I'm at it, I will mention that I have done all the steps I suggest & still gotten a crappy project. 'Tis the human condition but, when I haven't done it, I have gotten a crappy project 100% of the time!
I have no training beyond what I got in a ballet studio, no credentials, no licenses, no nothin' in the construction trades nor in law. I have only my experience from which I draw & I can boast of having lost over $50,000 on a single project because the contractor I hired should have been in jail & ended up there soon after I fired him!)

STAY IN THE BUNGALOW KNOW!!!
Sign up for our newsletter & receive the complete FREE E-book, 7 VITAL Things to Do Before You Hire a Contractor.