by Matthew Steger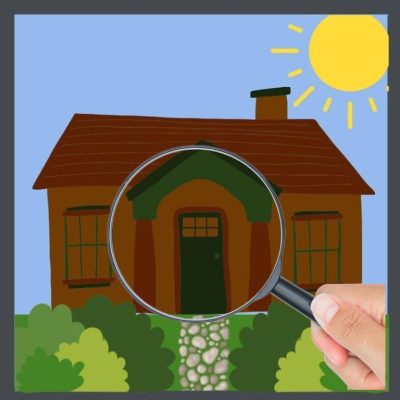 With 20 years of inspecting bungalows under his belt, Owner/ ASHI Certified Inspector at WIN Home Inspection (Lancaster, PA) follows the American Society of Home Inspectors (ASHI) Standard of Practice, the nationally recognized GOLD standard for home inspectors.
Well respected in his field, Matthew teaches "Home Inspection 101" at LCAR (Lancaster County Association of Realtors) for Realtor continuing education.
Whether buying or already owning a bungalow, or any house built pre-1950, there are many things to keep in mind in terms of maintenance. Of course, if buying any home, whether it's brand new or 250 years old, it is critical to get it professionally inspected. The inspector will spend about 3 hours going inside and out, top to bottom visually inspecting the home's components and testing the systems to ensure that they are in working order and safe to use.
I've been inspecting homes since 2002 and, just when I think I've 'seen it all', something new seems to pop up. How well a home has been maintained over the years seems to be the key factor in what we find when inspecting it. I've inspected homes from the 1700s that are in better condition than ones built in 2000. Of course, a bungalow built in 1910 and still standing, shows resilience in its construction, such as its foundation. Even more interesting is when you realize that many areas only instituted building codes more recently. In PA, for example, we didn't have a state-wide building code for homes until 2004!
Keep in mind, though, that home inspectors don't only inspect bungalows that are being bought and sold. We also inspect homes for homeowners with no plans on moving but want a professional evaluation on the key components so they know what systems are in need of maintenance, areas that may be unsafe, or simply wondering how to help keep the home's operating efficiency high. We recommend that all homeowners consider having a professional home inspection performed periodically. The things that we often find can more than enough pay for the inspection in terms of damage that may be caught now before things get worse in your cozy bungalow, even lives saved.
LOOKING AT THE SYSTEMS IN A BUNGALOW HOME INSPECTION
The main key components when looking at older homes are things like the electrical system, plumbing system, structural system, and the HVAC system.
BUNGALOW ELECTRICAL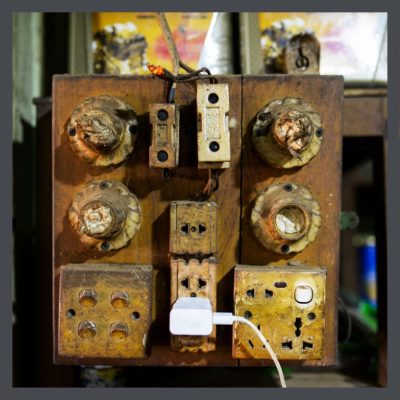 Your bungalow, like all homes built before approximately 1940, would have typically been wired with knob and tube (K&T) wiring. It was an ungrounded wiring type that relied on 2 conductors meeting only at light fixtures, receptacles, wall switches, etc. It was also cloth-covered and splices were often only soldered and electrical taped. This type of wiring was also meant to be air-cooled meaning it relied on the air around it to not overheat. There should be no thermal insulation around knob and tube wiring, otherwise, it can potentially overheat.
If you think of what homes had in them, say, in 1920, and then compare to a home in 2022, there are night-and-day differences that will turn up in a bungalow home inspection. Homes in 1920 had basic appliances and most rooms had only 1 or 2 receptacles. Kitchen appliances were also minimal. Electrical services to homes in that era were often only 30 or 60 Amp which was sufficient for the electrical needs of those homes. Flash forward to 2022 and look at the modern use of homes. Multiple TVs, central heating and cooling, computers, many kitchen appliances, etc. Since the 1970s, 200 Amp service has been pretty much the normal for modern homes. Also, modern wire types, such as NM cable (also referred to by one of the product trade names, Romex) is standard which is a grounded, fully-sheathed wire type. In my home inspection travels I tend to find lots of homeowner (DIY) electrical work which can lead to a fire or someone getting electrocuted.
Wiring doesn't get better with age and splices in older wiring tend to not be up to today's safety standards. This is generally why many home insurance companies will no longer insure homes with knob and tube wiring. There is an increased fire risk. As part of a home inspection, the inspector will test the receptacles, permanent lighting, breaker panel, etc. and will note the presence of live knob and tube wiring, if visible. Most of these older homes, however, have been upgraded over the decades with modern wiring and modern breaker panels and fixtures. A lot of the time, I think, this was done to due ever-increasing electrical needs in these homes over the years. Also, most homes originally wired with fuses have been upgraded to more modern circuit breakers. Again, many insurance companies will no longer insure homes with fuses since they are more likely to present a fire hazard since the homeowner is more likely to install an improperly-rated fuse if prior fuses keep blowing.
BUNGALOW PLUMBING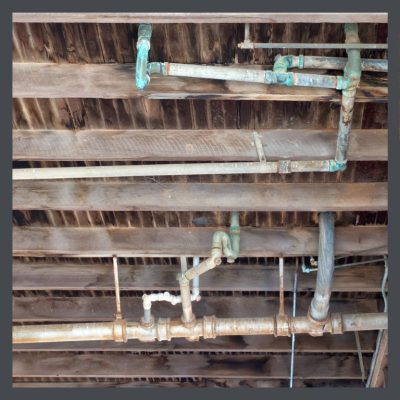 Copper plumbing has been in use going back before the 1940s although other types with shorter design lives were also common. Lead and galvanized steel pipe were not uncommon in a bungalow home inspection. Lead, of course, can leech into the water supply and lead to neurological issues over time. Galvanized steel pipe rusts from the inside out leading to low flow over time. Galvanized steel pipe was generally last used in the 1950s and has an approx. 40 year design life. Leaking or rusting at plumbing connections and fixtures is not uncommon in older homes.
Drain pipes in older homes tended to be clay or cast iron. Galvanized steel drain pipes were also common. The underground sewer line between the home and the street is often original still in these older homes. I offer SewerScan inspections which is a video-recorded inspection of the underground sewer pipe to see what's going on in there. I sometimes find breakages, blockages, tree roots, etc. Most homeowners assume the city sewer authority is responsible for the maintenance of these underground sewer pipes, but it is actually the property owner who must maintain and repair, when needed, these sewer lines. Some bungalows have been upgraded over the years with more modern plumbing materials, but that is not always the case. DIY plumbing tends to be somewhat common.
Just because you don't see a tree in the front yard doesn't mean a tree wasn't taken down in the past and the tree roots are still there underground, searching for water. Tree roots can often detect water in nearby sewer lines and, in some cases, will grow into the sewer pipe leading to a blockage.
BUNGALOW STRUCTURAL
As mentioned above, homes from the early turn of the century that are still standing today is a testament to how they were built. Lumber from that era wasn't kiln-dried like today's lumber is. Balloon framing was common. A common thing, however, is that we rarely find walls and floors in older homes that are straight. Sometimes that is due to settlement over the years and sometimes we can sometimes guess that the floor or wall may not have been straight to begin with. Remember, these homes were often built to no building code so this is acrucial part of your bungalow home inspection.
In older homes, however, finding wood destroying insect (WDI) damage is more likely. Some of which is purely due to time.. the home has been there longer so it's been exposed to potential WDI infestations a lot longer than a 20 year old home. Also, due to the lack of kiln-dried wood, insects that may have been in the wood prior to construction (such as beetles) often would survive and be introduced into the home to further infest in many cases. Also, many basements in older homes had dirt floors (compared to concrete today) so things like wooden supports and basement staircases were often in direct dirt contact which leads to rot and increases the chance of insect damage over time. Most of these older homes had their original dirt floors cemented at some point, however.
BUNGALOW HVAC
Heating and cooling systems have the shortest life span of any of the above mentioned systems so it is very rare that an original heating system in a home built in 1920, for example, would even exist anymore. In my home inspection travels of 2 decades, I have found maybe 10 heating systems (furnaces or boilers) that likely were installed pre-1950. They just wear out and fail over time not to mention the operating efficiencies that those older systems likely had (less than 30%) compared to modern systems (90+%). Finding parts to repair these older systems is often impossible. Also, homes were often not insulated up to the 1950s as energy was cheap, compared to today. By the 1970s, energy prices rose considerably and building codes required minimal insulation in attics, basements, walls, and crawl spaces. Properly installed insulation as well as higher efficiency heating systems have made homes more comfortable and more more efficient. Many turn-of-the-century homes were still using wood or coal up into the 1940s. Today, natural gas, electric, and fuel oil are the predominant heating fuel types.
Home cooling was around in the 1940s but didn't really become the norm until the 1980s, at least in my neck of the woods (PA). In southern climates, it was earlier than that.
Heating and cooling systems should be professionally-installed and professionally-serviced on an annual basis. Basic home maintenance tasks such as regularly changing your air filter (if you have a furnace or heat pump) is a must. Regular maintenance and annual servicing of your HVAC system helps ensure it is safe to use, running as efficiently as possibly, and more likely to last a long time.
YOUR BUNGALOW HOME INSPECTION IS THE SUM OF ITS SYSTEMS
When I inspect, I consider each one and if you can think of each one of them separately, you'll be more comfortable with your whole house.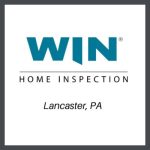 Matthew Steger
Owner/ASHI Certified Inspector
A final word, because we know all know that I like having the last one- check out my article on how to restore a house correctly. It mentions several points that will help preserve your bungalow & help it inspect well when you decide to sell it.
STAY IN THE BUNGALOW KNOW!!!
Sign up for our newsletter & receive our FREE E-book, 7 VITAL Things to Do Before You Hire a Contractor.