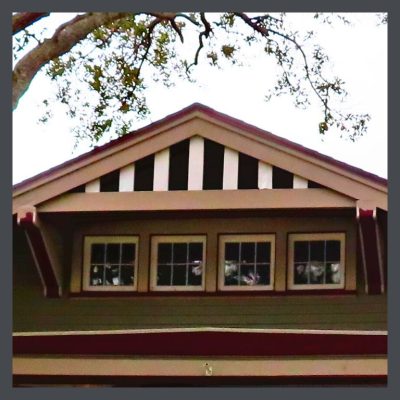 Let's break down some bungalow characteristics to better understand what makes a bungalow, a bungalow. Character defining features, as further explained in the Secretary of the Interior's Standards for Historic Preservation Projects is a term that means the way the visual & material aspects of a particular house style that set it apart from other styles.
My friend Jo-Anne Peck, of Preservation Resource, Inc., & Historic Shed, is a historic preservation professional with a degree in Building Science, a Master's of Fine Arts in Historic Preservation & licensed Florida Building Contractor with over 25 years experience in preservation. She has kindly provided these photos & this information based her her vast knowledge of bungalow preservation. They are grouped according to how they appeared on Facebook & I will add more from her every month, in a new part.
I am creating this page so that when I am asked, "What is a bungalow?" I'll be able to point to these pages & after a bit, you'll just know.
The links are to our glossary of exterior bungalow terms. Please follow it if you see a term that might be unfamiliar to you.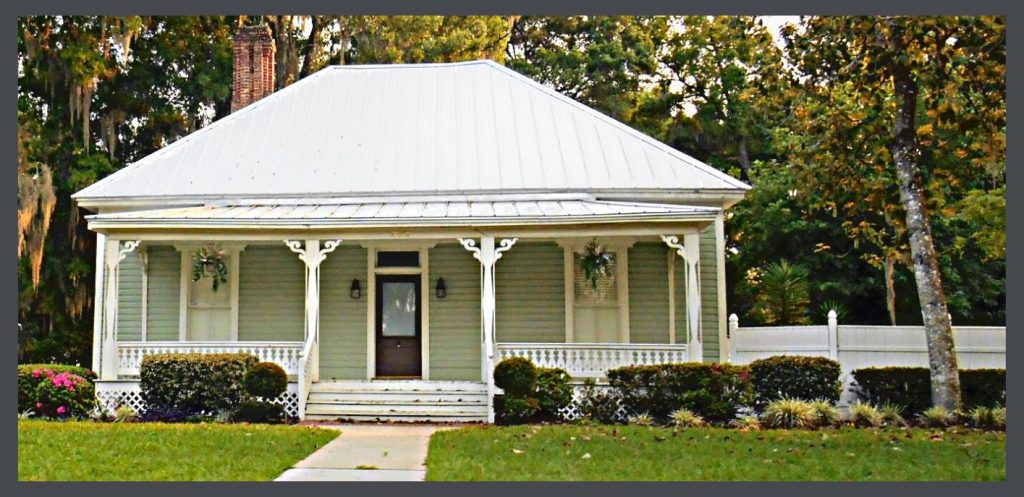 DESCRIPTION OF CHARACTERISTICS:
When someone says bungalow, we often first think of Craftsman style bungalows, but in reality, the term bungalow refers to the form of a house, not the style. Here is a Folk Victorian style bungalow with a hipped roof. I have to admit that I am partial to designs with a simple symmetry.
Here you can see some images of a more typical Folk Victorian.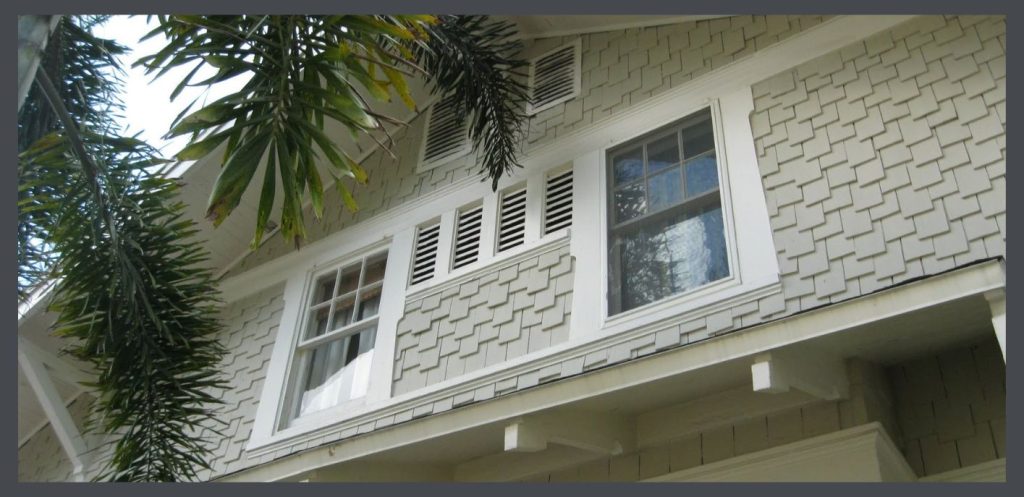 DESCRIPTION OF CHARACTERISTICS:
Texture, rhythm, and details. I love how the trim surrounding the windows flares differently on each side of the casing to accommodate the 4 vents. And look at the great cut rafter tails! This house was built by a craftsman skilled at their trade.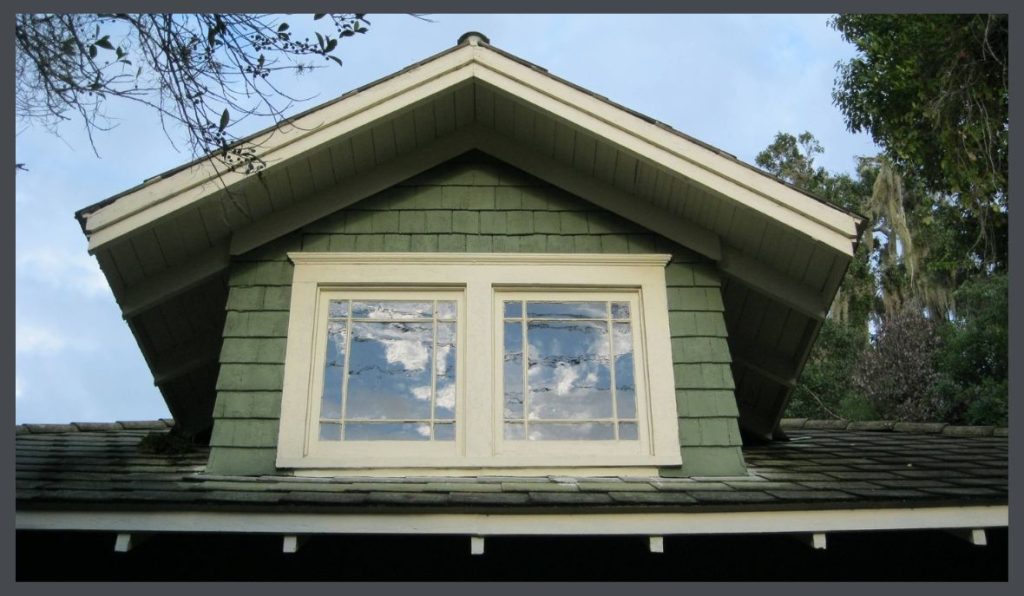 DESCRIPTION OF CHARACTERISTICS:
A gable dormer with shingle siding and divided lites with wavy glass. What more needs to be said?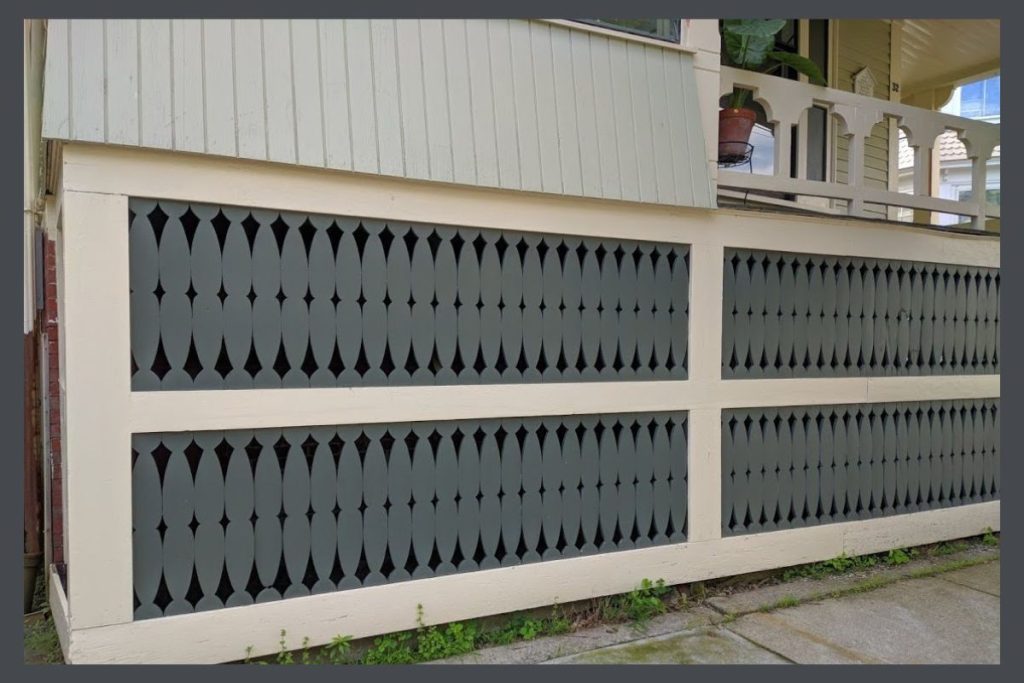 DESCRIPTION OF CHARACTERISTICS:
I know it's a bit abnormal to get excited over foundation lattice, but I love when something so utilitarian and mundane is a design feature worthy of attention on its own. It's a far cry from bright white plastic lattice, isn't it?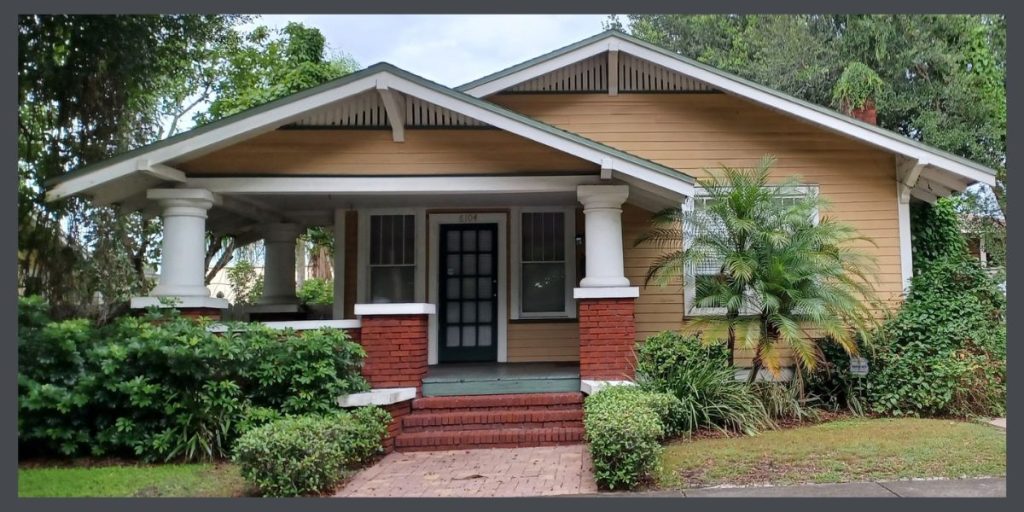 DESCRIPTION OF CHARACTERISTICS:
One of the most common Craftsman bungalow forms is the front facing gable house with a separate, front facing gable porch. The porch is often 1/3, 1/2, or 2/3 the width of the house. Or, as in the case of this structure, the porch wraps around the side of the house, making the porch roof nearly the same width of the house front gable, but still providing a separate roofline.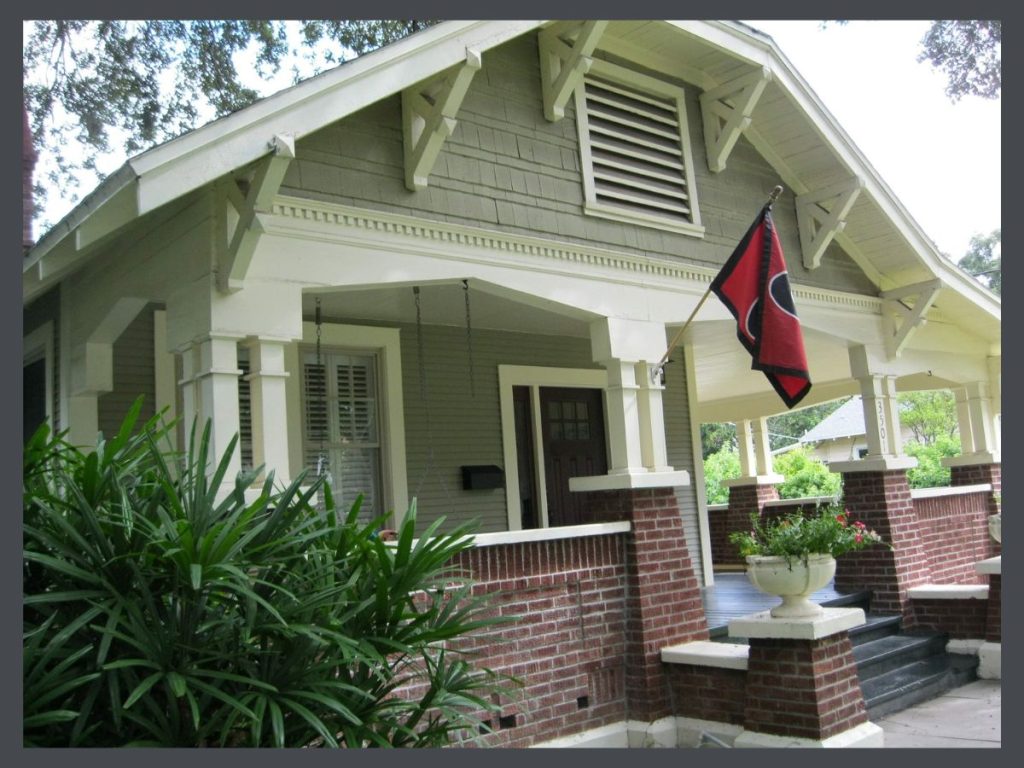 DESCRIPTION OF CHARACTERISTICS:
Some homes are so rich in detail that you just have to stop and take a photo!
This house in Tampa, FL has a lot going on from the jerkinhead roofline, to the surplus of eave brackets, porch dentil trim, paired and triple columns on sturdy tapered brick piers, shingled gable, and so much more …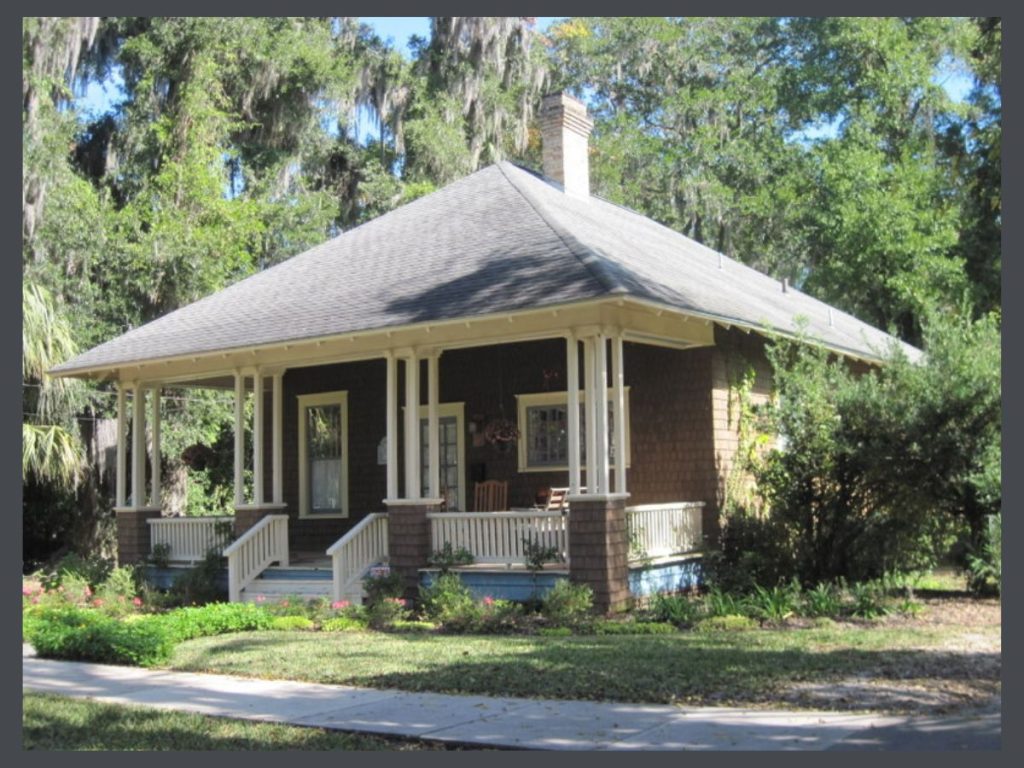 DESCRIPTION OF CHARACTERISTICS:
This bungalow has what is referred to as an integral porch, which means the roof is continuous over both the house and porch. It creates a clean, unfussy look and has no pesky transitions that can often be sources of potential leaks down the road. Shingle siding, exposed rafter tails and groups of 4 slender posts supporting the porch make for a lovely home.
STAY IN THE BUNGALOW KNOW!!!
Sign up for our newsletter & receive our FREE E-book, 7 VITAL Things to Do Before You Hire a Contractor.