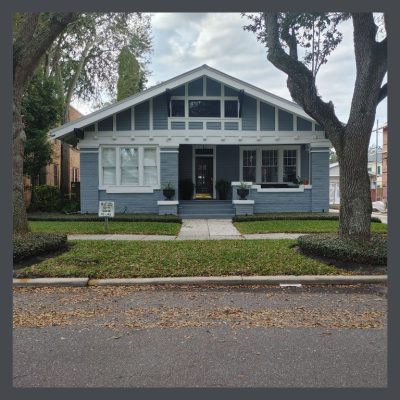 A bungalow is the sum of its parts- its shape, its size. its layout, its materials. All these things are called "character defining features" & are the reason why we love bungalows.
I greatly enjoy cruising around, happily snapping pictures of bungalows. Though sharing characteristics, each one is unique unto itself & displays its own personality. My Eagle Rock bungalow & my Tampa bungalow were unalike as 2 bungalows could be, but when you looked at each of them, they were immediately identifiable as bungalows. In fact, they had pretty much identical lay-outs which is why I chose the one in Tampa.
Each month on Facebook, Jo-Anne describes the unique details 8 bungalows. At the end of the month, these bungalow details are immortalized in the blog. We encourage you to use the GLOSSARY to look up any terms with which you might not be familiar.
LET'S LOOK AT SOME BUNGALOWS!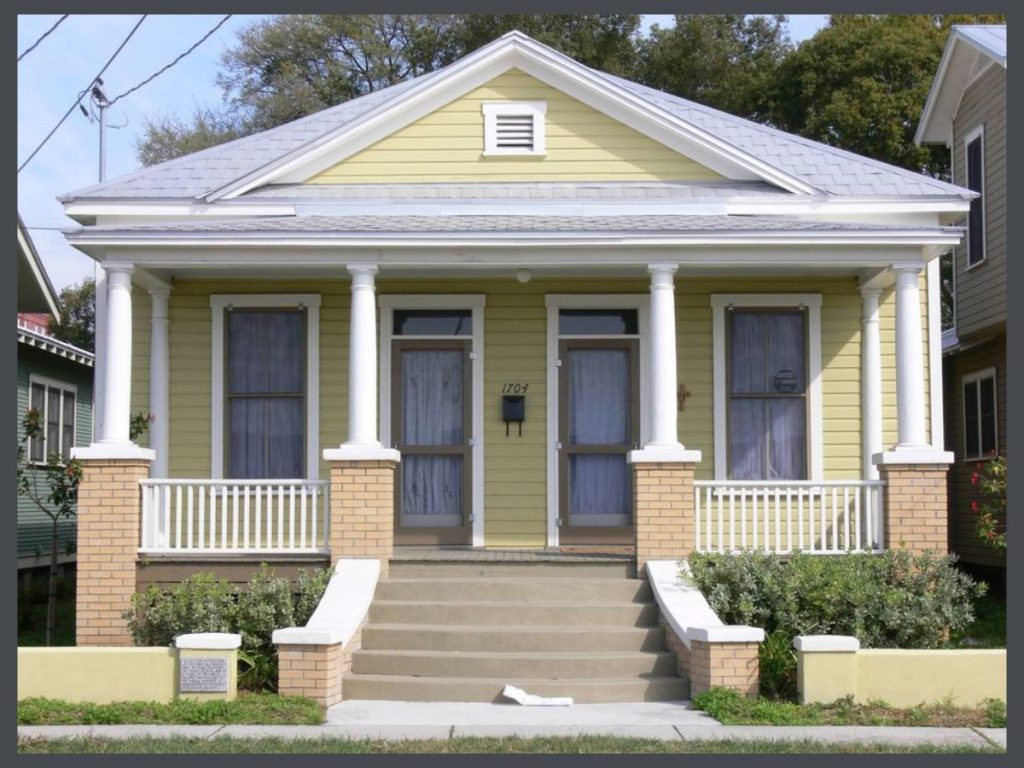 DESCRIPTION OF CHARACTERISTICS
A double barrel shotgun bungalow. This house was built as a duplex with two long, narrow units, each having a hallway running from front to back. It was later relocated and remodeled as a single-family residence.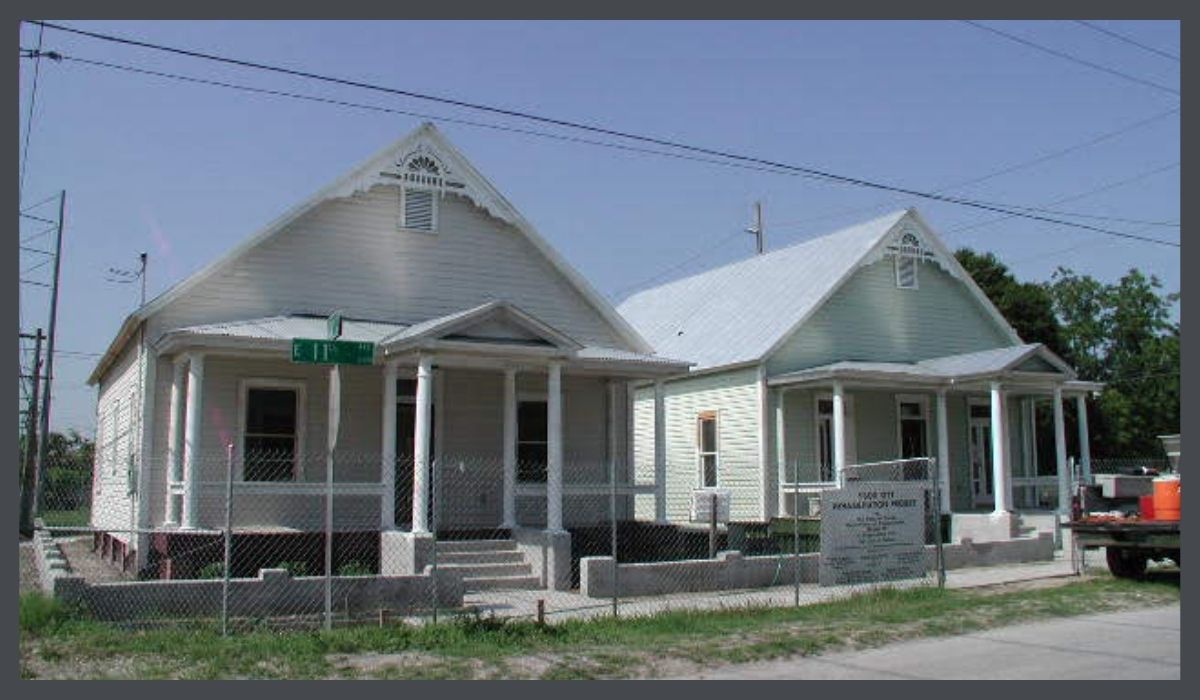 DESCRIPTION OF CHARACTERISTICS
A set of twins. It's not uncommon for a builder to use the same set of plans to build homes, sometimes on adjacent lots and sometimes scattered throughout a neighborhood or town (builders certainly still do this today). It's interesting to see the alterations over time with these two Folk Victorian bungalows. As with a previous image we posted, these homes were relocated in the Ybor City National Historic Landmark District in Tampa.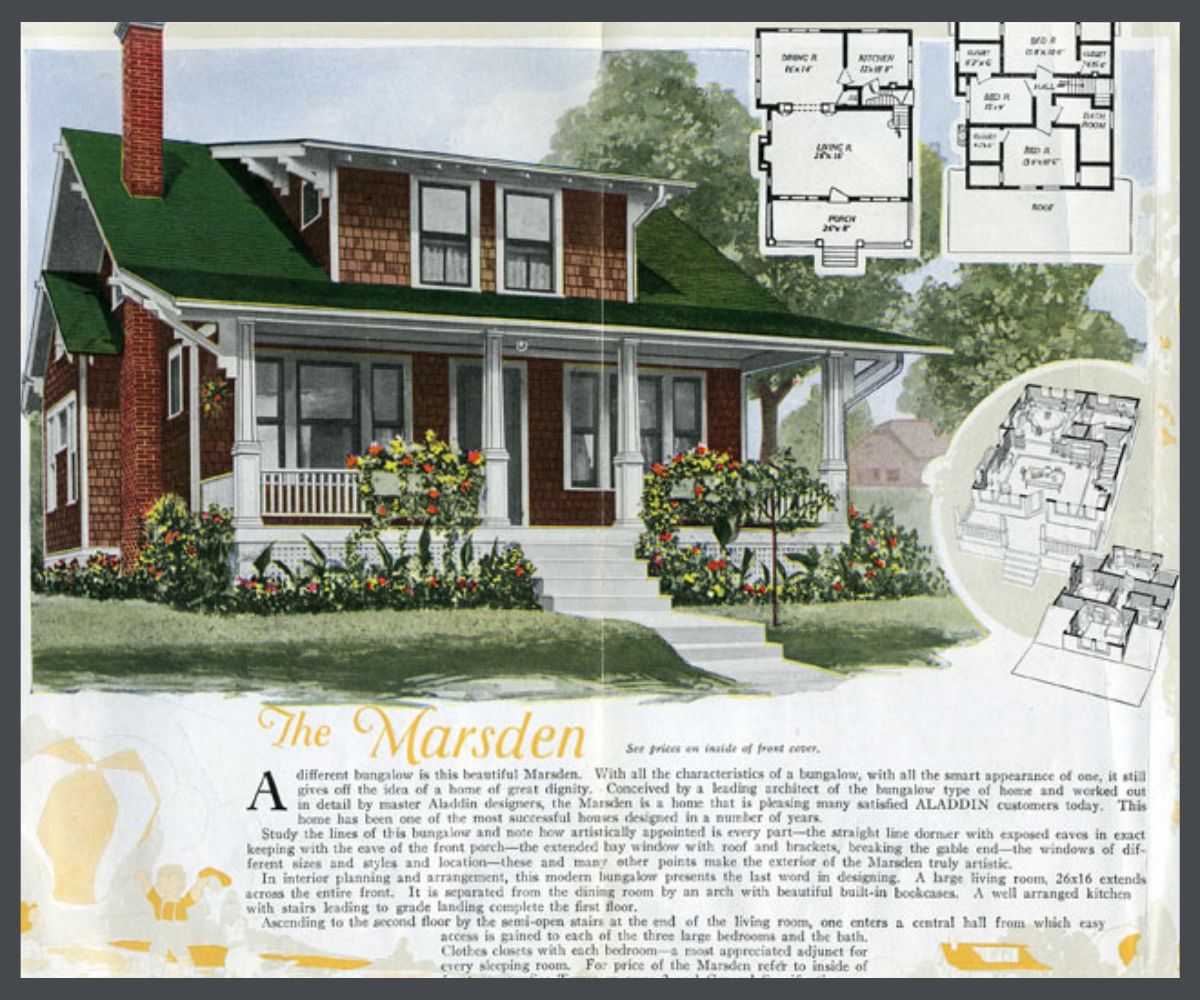 DESCRIPTION OF CHARACTERISTICS
There is so much to learn by studying historic plan books. The floor plans are so informative, but never have as many bathrooms as everyone seems to want nowadays. And often they are a bit shy of modern closet space preferences.
I find the colorized images are great for getting a sense of period colors, as well as where colors are applied. Here we have a color for the wall shingles, a color for trim, and a different color for the window screens. The green roof is the prominent color in the image, which is not something we see too often in new home construction. My own house, built in 1911 has vivid green metal shingles originally. I was a bit surprised by how bright the green was when we found them under the second story porch.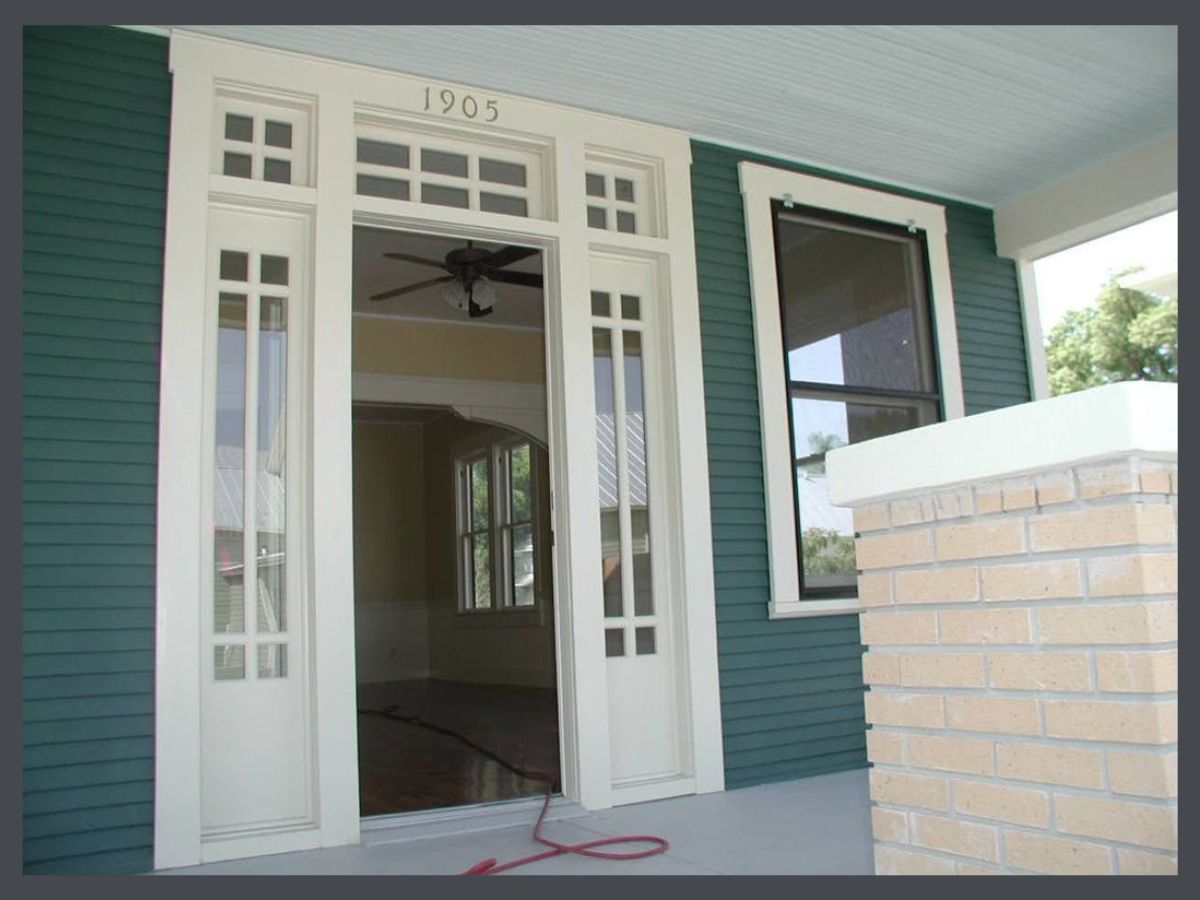 DESCRIPTION OF CHARACTERISTICS
A delightful doorway with sidelights and transom. Wood window screens with appropriate hardware. These are a few of my favorite things.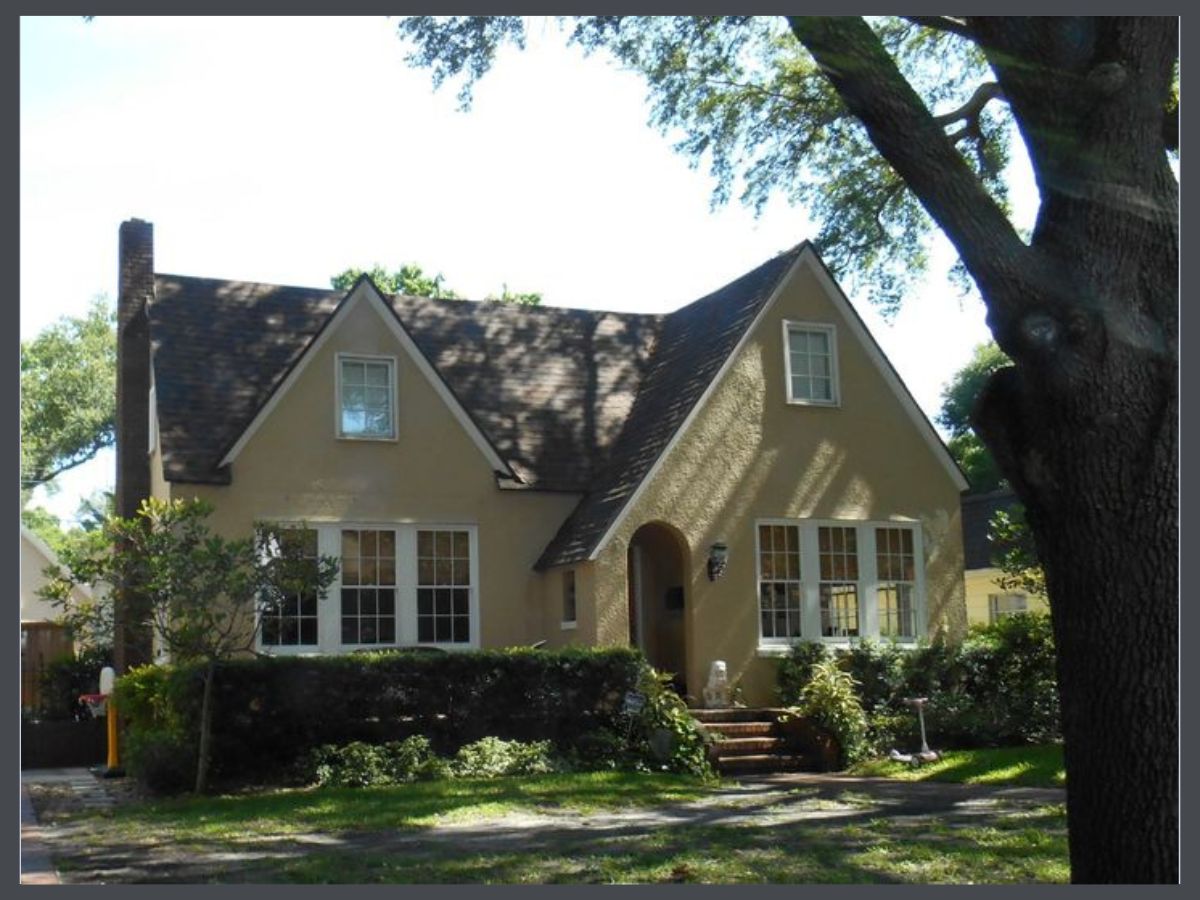 DESCRIPTION OF CHARACTERISTICS
This home doesn't have any half-timbering, but the steep roof pitch and stucco exterior definitely shows its Tudor Revival styling. It's shielded by a privacy hedge, but there is a nice open terrace in front of this house along with that darling integral arched portico. I am always drawn to this story-book style until I think about having to roof it.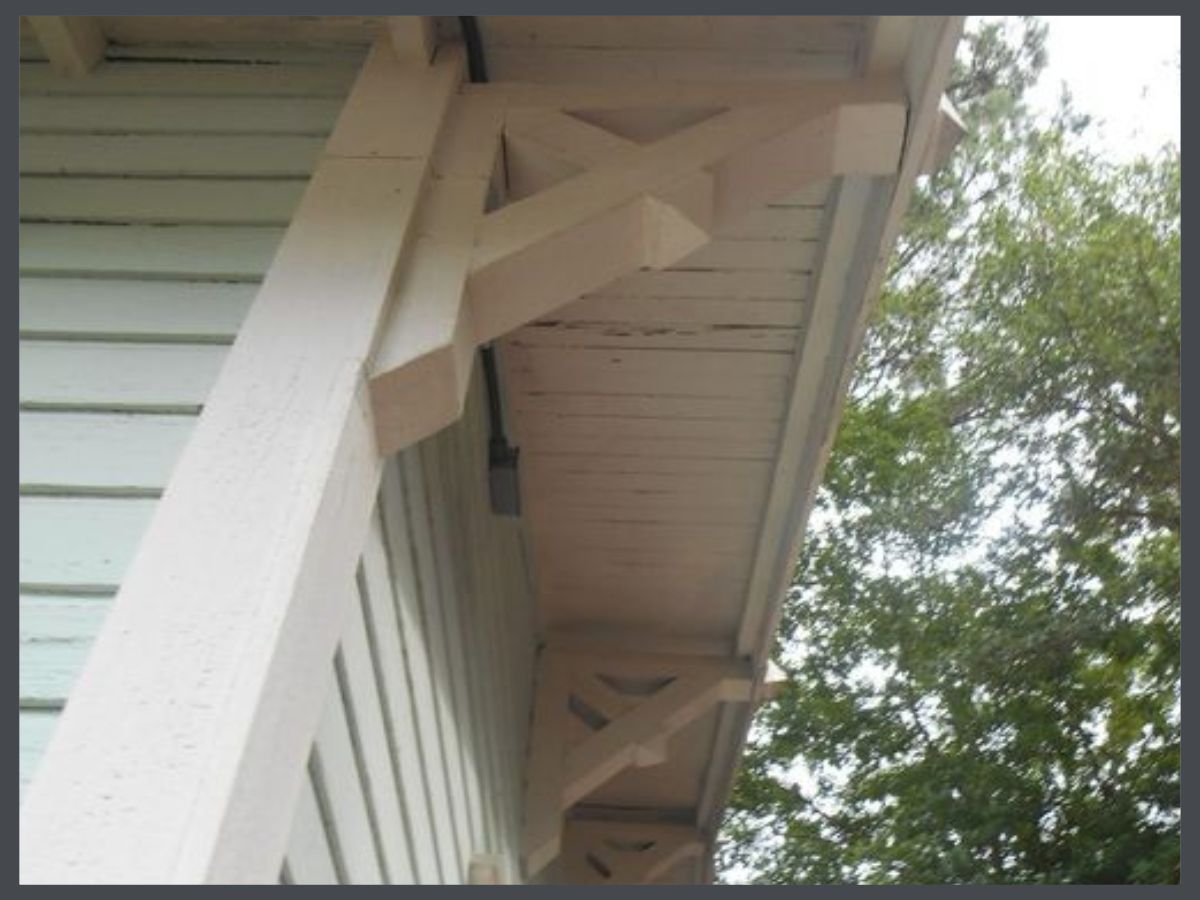 DESCRIPTION OF CHARACTERISTICS
More bungalow eave brackets to love. This is a detail I will definitely use on a design for new construction at some point. Simple, elegant, and less than ordinary.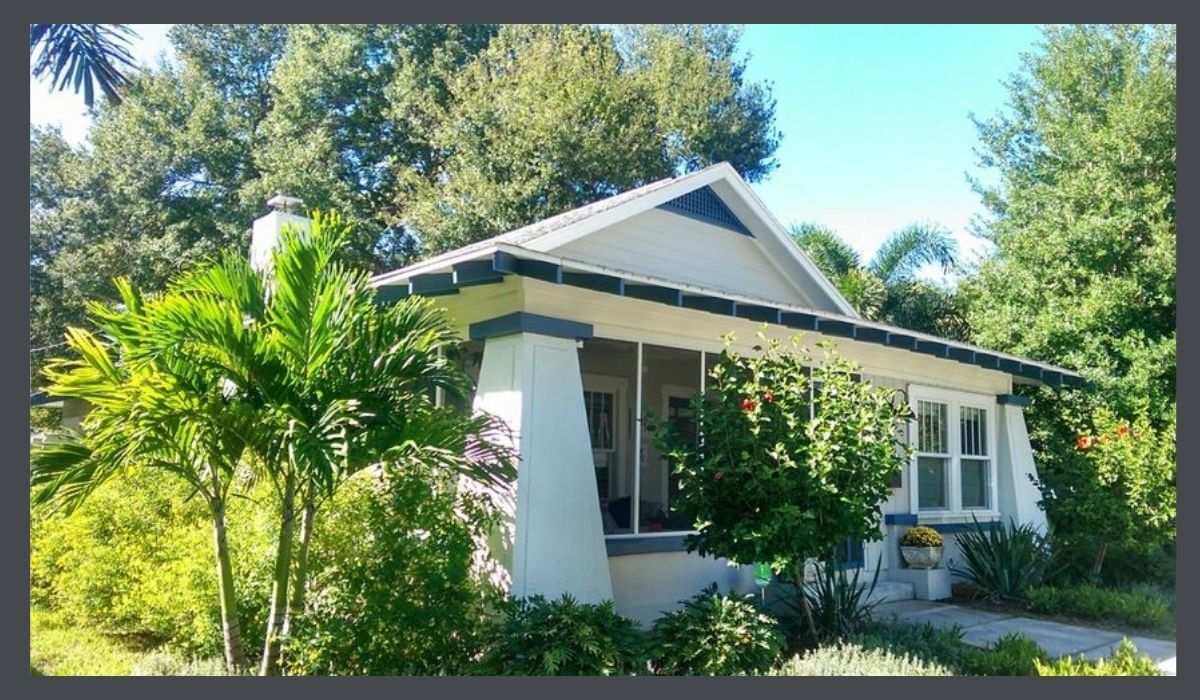 DESCRIPTION OF CHARACTERISTICS
When your average tapered Craftsman column just isn't enough, you go bigger!
From Suzanne- My baby brother was a major chunkster & every time I see a house with elephantine columns I see his cheery little self running toward me on his chubby little legs.

DESCRIPTION OF CHARACTERISTICS
A row of bungalows in Ybor City just because I like them. Believe it or not, these homes were all relocated and renovated as part of a highway improvement project in Tampa, FL. 64 historic buildings were relocated out of the way of the proposed highway, most of which were bungalows. At some point I will post a lot of photos of these homes from relocation through renovation. Here's th
This article was written by Jo-Anne Peck of Preservation Resource, Inc. & Historic Shed. Jo-Anne is a historic preservation professional with a degree in Building Science, a Master's of Fine Arts in Historic Preservation & a licensed Florida Building Contractor with over 25 years experience in preservation. She has kindly provided these photos & this information based on her vast knowledge of bungalows.
TIP: Read Jo-Anne's other articles on bungalow details in our Features section, HERE!
STAY IN THE BUNGALOW KNOW!!!
Sign up for our newsletter & receive our FREE E-book, 7 VITAL Things to Do Before You Hire a Contractor.