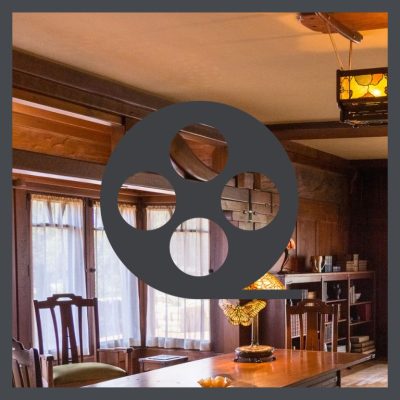 Bungalows are well-known & loved for their abundance of moldings- strips of wood that are used to cover transitional areas, such as those around doors or windows. Bringing the natural wood in, wood beautifies & warms our homes like no other material.
All the videos I have chosen to tell you about making the correct choices in bungalow moldings, feature Brent Hull. Carefully researching traditional woodworking methods & materials, Brent creates custom historic windows, doors, cabinetry, paneled walls, stairs, mantels, moldings. He is dedicated to imparting his knowledge of preservation in his seminars & videos. I kinda love him!
Often, bungalows have sadly been stripped of their interior woodwork. The task of figuring out how to replace it can be frustrating. Bungalows are simple & it is easy to want to go beyond the original, more simple profiles & elements.
In these videos, Brett explains the history of molding & explains what to use in your bungalow.
HE-E-ERE'S BRENT!
History of Crown Molding and 3 things to consider. (7:09)
Brent Hull
What about using crown molding in a bungalow? Brent has been doing some reading & he'll tell you!
Moldings for an Arts and Crafts Home- Authentic details you need to understand.(
Brent Hull (12:00)
What is the proper molding for your bungalow?
How to Choose Good Moldings
Brent Hull (24:57)
Applying basic design principles to choosing your molding.
How and Why to Make Custom Moldings (5:52)
Brent Hull
Brent advises, "The value of custom made is the difference between good and great."
I've been telling folks about appropriate bungalow molding for a long time & nobody has believed me. Now that Brent is saying it….

STAY IN THE BUNGALOW KNOW!!!
Sign up for our newsletter & receive our FREE E-book, 7 VITAL Things to Do Before You Hire a Contractor.