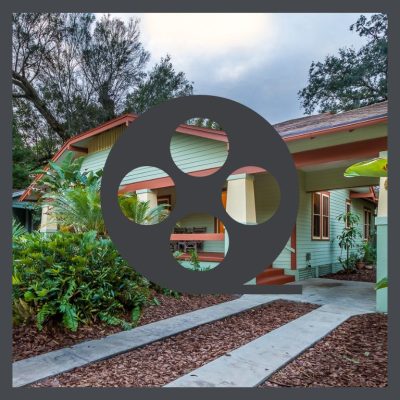 A major headache in old house restorations can be the foundation. Most of us have never crawled under our houses, & seen our foundation. For good reason! It's cramped, it's dark & dirty. Plus, it could be home to any number of disgusting things.
My Tampa house was  littered with broken glass underneath. It was also home to some of the strangest plumbing & electrical ever seen, in fact, some plumbing parts had been used in the electrical system & some electrical parts were used for the plumbing. Hey, it's Flor-ee-dah! You just use what you got!
The foundation is the first part of the house that is built & most of the old ones were built pretty sturdily. But, over the decades they have been compromised by earthquakes, soil compaction, water intrusion, termites & by tradespeople crawling underneath with saws & hack away at various support pieces to accommodate their work & then just walk away, as if there are no consequences in removing huge pieces of load bearing materials.
Well, there are! And you will see some of it in these videos. Meanwhile, take a look at my article on protecting your foundation. There are actions that you can take to prolong its health.
THE OLD HOUSE FOUNDATION VIDEOS
House Bolting Experts – Los Angeles Foundation Repair (2:52)
Z Ian
Assessing Floor Sag In A 100 Year Old House (14:18)
Michael Zicopoulos
Raising Floor in 155 yr. Old House – Part 1, Split Joists (6:17)
Rama Karl
Raising Floor in 155 yr. Old House – Part 2, Fixed!
Rama Karl
WAIT, THERE'S MORE!
So, maybe after crawling under all these houses you're ready to take a shower. Now you see why I'm such a fan of PPE!
I have a slew of videos about old houses, some practical like this one, some inspirational & some just downright entertaining. So if you want to pick up a hammer, pick up the phone to get an estimate or just pick up a few hands full of popcorn & crank the old recliner, watch my curated video collection here!
STAY IN THE BUNGALOW KNOW!!!
Sign up for our newsletter & receive our FREE E-book, 7 VITAL Things to Do Before You Hire a Contractor.