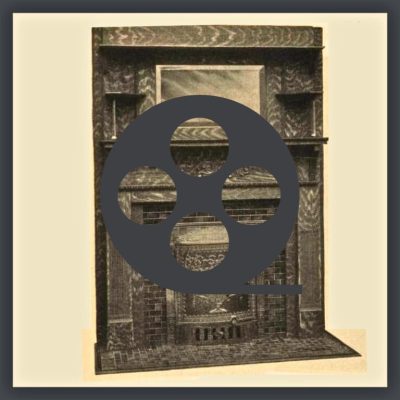 Character is defined as all the qualities & features that make a person, groups of people, & places different from all others. In architecture, a character defining feature is any element, including the overall shape of the building, its materials, craftsmanship, decorative details, the interior space & any feature of it, as well as the individual aspects of its site & environment.
These videos focus on the character defining features that are typical inside a historic bungalow. They are the visual clues that the house is a bungalow & they differentiate it from other types of houses. They are the elements of the interior, that make a bungalow, a bungalow.
WHAT THE HECK IS A BUNGALOW, ANYWAY? focuses on exteriors, but in these videos, we are stepping through the door. You will notice that all the features, in & out are are in harmony.
LET'S GO INSIDE A HISTORIC BUNGALOW- OR THREE!
Moldings for an Arts and Crafts Home- Authentic details you need to understand. (12:00)
Brent Hull
Brent Hull, master craftsman, shows us the millwork that gives the bungalow its charm.
Craftsman Style Interiors- Key characteristics (5:19)
Hoosierwoodcrafts
A short introduction of the key characteristics of the interiors of the Arts & Craft Style created by Gustave Stickley.
Impeccable 1911 Craftsman + Bonus Space in Pasadena | 126 N Meridith Ave (3:03)
Backbeat Homes – Clarkliving
Inside a historic bungalow in Pasadena. The fir woodwork is gorgeous!
Touring Charming 1914 Craftsman | This House Tours (13:07)
This House
View the details of a beautiful American Craftsman house in Webster Groves, Missouri.
TIP: I have curated a great collection of videos for you that are both entertaining & information. Enjoy!
I would be thrilled to see images of your interiors, so please contact me if you would like to share your pride & joy bungalow with the world!

STAY IN THE BUNGALOW KNOW!!!
Sign up for our newsletter & receive our FREE E-book, 7 VITAL Things to Do Before You Hire a Contractor.