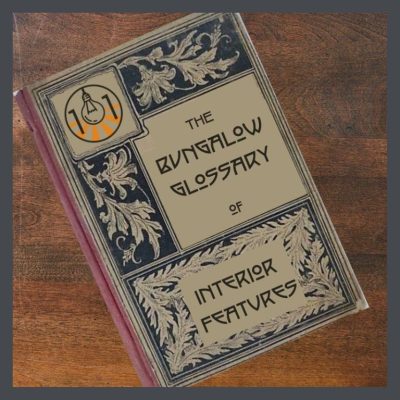 I always feel right at home when I enter a bungalow. Each feature greeting my eye combines with the others to create a charm that warms my heart & tingles my toes. This article, a Glossary of bungalow interior details explains the many parts of the whole that combine to make me feel this delicious way.
In the Glossary, I have entered all the fireplace terms under Fireplace & all the stair terminology under Stairs. I am not addressing window parts here. To view a window glossary of a walloping 27 terms, visit The Craftsman Blog.
I have numerous images for most terms on my Pinterest page, so, rather than providing images here, I will link to my Pinterest page. I encourage you to view the multiple images there. I also link to a few curated YouTube videos. The very bestest way to learn about bungalows is to read & look. (You are enthusiastically invited to follow my Pinterest & YouTube pages!)
Should you decide to go out for a breath of fresh air, you'll want to carry with you BUNGALOW DETAILS: EXTERIOR- GLOSSARY.
Please alert me if I have missed defining any features that might be unknown to the novice bungalonian.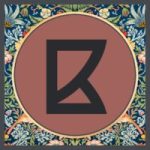 Base cabinet
A cabinet that sits on the floor & usually support the countertops. Original base cabinets in bungalow kitchens did not have toe-kicks, but ran flush to the floor.
Baseboard
A wide board that is used for hiding any unevenness in the transition where the wall meets the floor. Bungalow moldings are simple & are characterized by straight lines with flat profiles.
Bungalow baseboards were generally painted, other than in grand homes, where they were coated with a clear finish. In earlier times, moldings were made from one of two materials—wood or molded plaster.
Bay window
A window generally consisting of three wall segments. Two side wall segments are attached to the main wall plane of the home, project outward & adjoin a wall section parallel with the home's main wall surface. Each wall section contains a window (or windows.)
Beadboard
Paneling that features decorative beading & that is used typically on walls (as wainscoting) & ceilings, or on built-in or free-standing furniture. But what's a bead? A bead is a rounded shape cut into the square square edge of the board. Beads can be simple round shapes, or more complex patterns.
Bearing Wall
Any wall that carries a structural load.
Board & batten
Board & batten is a type of wainscoting using wide boards (usually about a foot wide) overlayed with narrow wooden strips (the battens-usually about 1-4" wide) in an alternating pattern. Used mostly in bungalow dining rooms, the boards would have been stained & topped with a plate-rail supported by corbels.
Battans were also used without boards in between to dress up a room.
Box beam
Decorative ceiling beams, with no structural purpose. The beams are not solid timbers but rather boards rabbeted together, leaving a hollow space. They were available in many variations- size, intersection plans, wood species & type of finish & finish & details, but most were fairly simple. They could be made on site or, like much other millwork, ordered from a catalogue.
Breakfast nook
A small recessed area in a kitchen with built-in table & benches.
Buffet/sideboard
Usually built-in to a dining room or butler's pantry, this piece of permanent furniture has a base cabinet, generally having drawers & doored shelving & a wall cabinet with glass-doored shelves. These pieces are wonderful for storage, especially in a smaller house with a tiny kitchen. They can be very simple or highly ornate. They are generally co-ordinated with the bookcase dividers. You can see many of them in the link in Built-ins below.
Built-ins
Millwork that is utilized as permanent furniture.
Butler's pantry
A butler's pantry is a transitional space between the kitchen & the dining room. It is used for storage & food prep.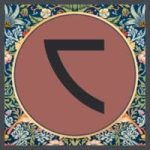 Casing
Pieces of wood trim surrounding a window or door.
Casement Window
A window that pivots on a side hinge much like a door with a handle to crank the window open.
Chair Rail
Traditionally used to protect the walls from getting damaged by chair backs, a chair rail is a molding that typically goes around the room's perimeter at the chair back height.
Crown Molding
A decorative molding placed at the joint of a ceiling & wall surface. Check out these videos about the use of them in houses of different styles & periods.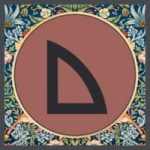 Dentil
A small, projecting rectangular block molding. As you can see here, their beauty is greatly enhanced by little pigs wearing hats.
Dropped Ceiling
A dropped ceiling is created by constructing a ceiling plane lower than the actual ceiling height. A dropped ceiling is sometimes used to save on saving heating costs in our high ceiling bungalows. They often conceal asbestos-impregnated (or not) "popcorn" or "acoustical tile" ceiling, or sometimes, bad plaster.
Chimney
The chimney starts at the top of the firebox & forms a tower that extends past the roofline to carry smoke up & away from the house. You can see the chimney on the outside of the house. Here are some extraordinary ones!
Flue
A duct for the smoke & waste gases produced by a fire which is lined with a heat & moisture resistant material to protect the chimney structure.
Firebox
The main component of the fireplace where the fire is built, or an insert is placed. It is lined with heat resistant firebricks.
Hearth
Located at the fireplace base, it usually extends from inside the firebox anywhere from 16 to 18 inches outside the firebox onto a raised base or it can be flush with the floor, protecting the flooring from heat & embers. It must be made from a non-combustible material.
Mantel
The decorative ledge placed over the firebox opening.
Surround
The area surrounding the firebox's perimeter, typically ranging from 8 to 12 inches. It protects the home's interior from the fireplace's heat & must be non-combustible. The surround provides a wonderful opportunity to employ one of the most iconic Arts & Crafts materials, ceramic tile.
Fixtures
Any electrical, HVAC, or plumbing appliance or article that is attached to the structure. (e.g., sink, tub, water heater, furnace, etc.)
Frieze
A broad horizontal band of sculpted or painted decoration, especially on a wall near the ceiling or a horizontal paper strip mounted on a wall to give a similar effect. See some lovely examples here.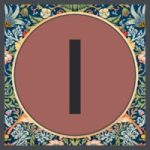 Inglenook
An inglenook, or chimney corner, is a large recess in the wall featuring a fireplace. This recess which usually houses the flue or chimney, extends wider than a standard chimney & creates a walk-in alcove. See some darling ones here!
The word comes from "ingle", an old Scots word for a domestic fire and "nook" a spot within a larger space that offers some form of seclusion. They are not common but I managed to find a few on Pinterest for you to see.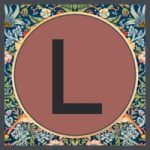 Lites
Separated glass areas in a window, usually separated by some sort of grid pattern.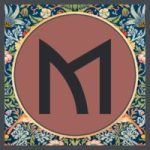 Millwork
As Gustav Stickley wrote a century ago, "no other treatment of the walls gives such a sense of friendliness, mellowness, & permanence as does a generous quantity of woodwork."
All types of millwork can be viewed in Built-ins.
Molding
A strip of wood that is used to cover transitional areas, such as around doors or windows.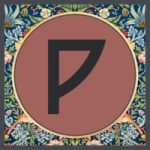 Picture rail
A horizontal piece of molding installed just below a ceiling. A hook is latched onto it & then a string is suspended from the hook that holds the picture.
Pillar
A post or newel that extends to the ceiling height.
Plinth Block
A decorative block of wood often used at the bottom of door casings where the baseboard meets the door.
Pocket Door
A space-saving door style that slides into the wall rather than swinging open into a room or hallway.
Portiere
From the French word for door, "porte."
Portieres are curtains between rooms. In homes built before the electricity to run heating & cooling, these curtains allowed rooms to stay toasty from a fire in the fireplace or stove. Many of them are fine pieces of textile.
Profile
A shape that is applied to the edge of a piece of wood such as a door or window frame, exterior or interior trim or a window or door jamb.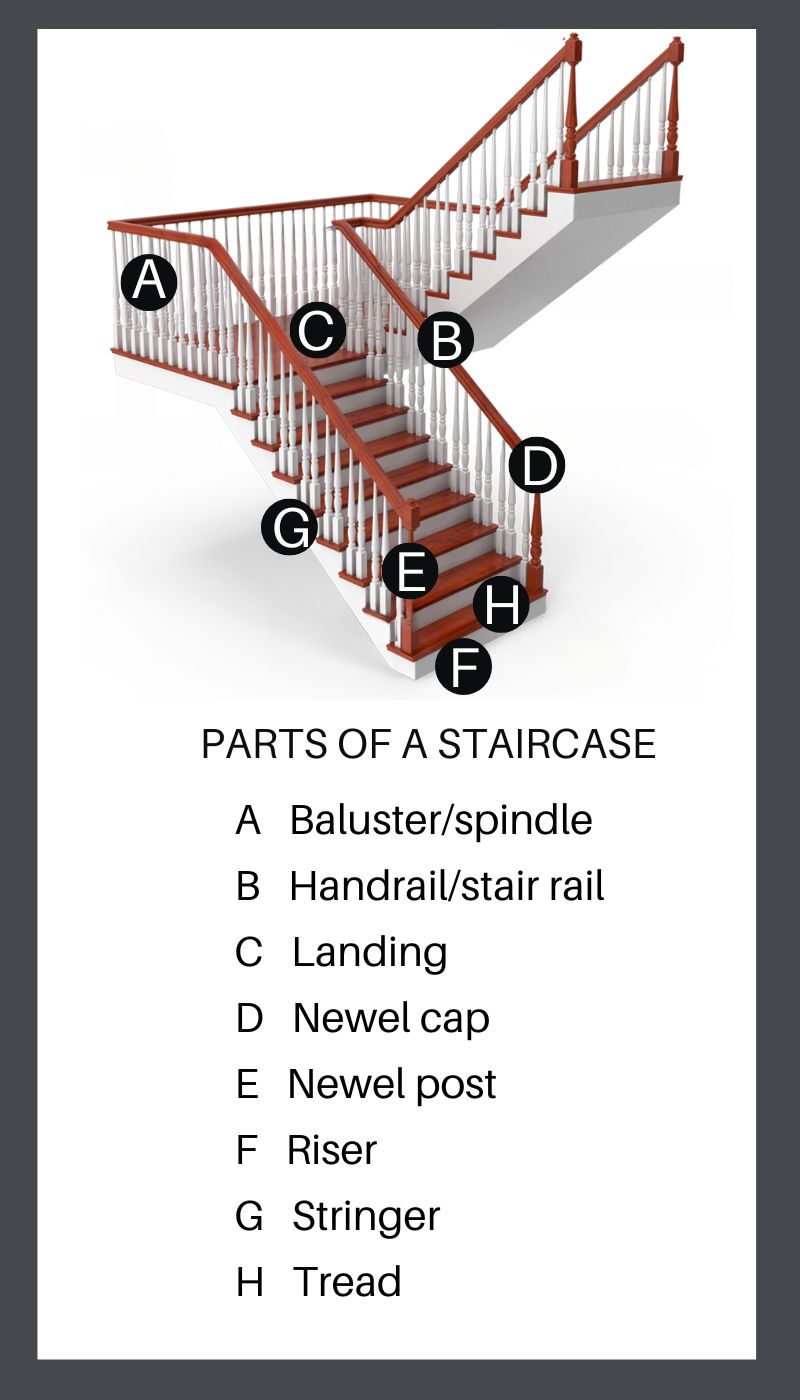 Baluster/spindle
Smaller, vertical pieces that attach to each stair & support the handrail.
Handrail/stair rail
Sits on top of the balusters and will run the length of the staircase between the newel posts.
Landing
The level platform between two sections of stairs.
Newel cap
The decorative top section of a newel post, providing a decorative finish. The ones in bungalows are very simple.
Newel post
Larger vertical support posts, placed at the base, landing & top of staircases. They generally join sections with handrailing & balusters.
Riser
The vertical space between one step and another.
Stringer
The housings on either side of a flight of stairs, into which the treads & risers are fixed.
Tread
The horizontal part of the step that a person walks on.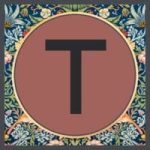 Transom Window
A window that is placed above a doorway.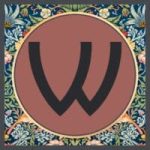 Wainscoting
Merriam-Webster defines it as "a usually paneled wooden lining of an interior wall, a lining of an interior wall irrespective of material, and the lower three or four feet of an interior wall when finished differently from the remainder of the wall."
It originally protected plaster walls from chairs bumping into the wall, & earlier, from riding spurs & scabbards.
So, board & battan is wainscoting, or, boards without the battan, just the plain, bare wall, or a papered wall. (Just make sure your guests check their swords at the door.) Beadboard, when used on walls is wainscoting.
Wall Cabinet
A wall cabinet is sometimes called an overhead cabinet. Wall cabinets are typically hung on the wall above a base cabinet.
TIP: Check out the glossary for bungalow exteriors here!

STAY IN THE BUNGALOW KNOW!!!
Sign up for our newsletter & receive our FREE E-book, 7 VITAL Things to Do Before You Hire a Contractor.