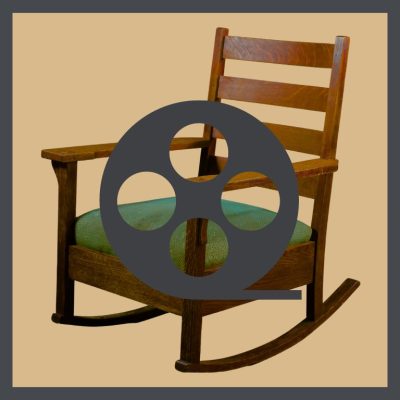 How did the Arts & Crafts Movement swim to America from England, & why did it look so different here?
Because of the vision of Gustav Stickley who went to Europe to study the movement where it originated, but felt that, "There are elements of intrinsic beauty in the simplification of a house built on the log cabin idea." Stickley transmogrified the art of Morris & friends into an American aesthetic while retaining Morris' insistence on the value of honest materials inspired by nature, crafted by hand.
I was originally rather partial to English Arts & Crafts. When I furnished my 1910 Craftsman, the first 2 pieces of furniture that I loved with very different- one was English A & C the other was American Craftsman. They were destined for the same location in the dining room & I had to make a choice. I knew that this choice would determine the direction of every other piece & I agonized until my knees hurt from shifting from foot to foot on the concrete floor of the antique mall.
Because so much has been written about Stickley, I'm not going to even try to say anything new. I do recommend visiting Craftsman Farms & I highly recommend their online classes. Yes, they cost $ but those funds support the museum & the classes teach you everything you could ever want to know about the A & C Movement & about Stickley.
THE VIDEOS- Gustav Stickley & the American Arts & Crafts Movement
Gustav Stickley: American Craftsman (0:57)
Arts & Culture Guy
Another wonderful way to learn about the man as well as his art, is to watch the documentary film Gustav Stickley- American Craftsman. Below is a trailer for it. It follows his life, delves into his philosophy of life, work & beauty & its manifestation in his furniture, his magazine & his marvelous department store. You can purchase  it on Prime. It's a stellar production.
Gustav Stickley and the American Arts and Crafts Movement- Exhibition Tour (7:46)
The San Diego Museum of Art
A tour of an exhibition of Stickley furniture, showing the evolution of his design over the years.
Gustav Stickley- Crazy influencer and the making of the Craftsman style home
Brent Hull (9:13)
In this video, Brent describes Stickley as "an inspiring genius and reckless businessman who changed design and architecture," & discusses his influence which is still felt today.
Tip: Watch all my preservation videos on YouTube HERE!!!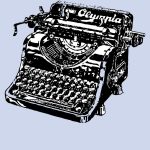 STAY IN THE BUNGALOW KNOW!!!
Sign up for our newsletter & receive our FREE E-book, 7 VITAL Things to Do Before You Hire a Contractor.