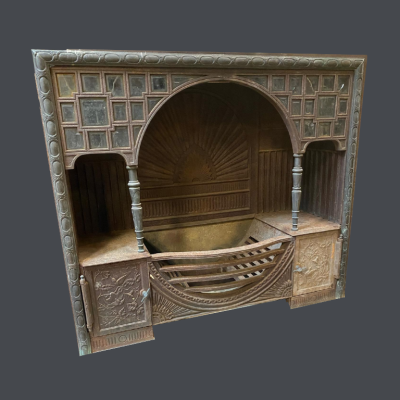 I put a call out to my Facebook followers for their favorite bungalow architectural salvage resources. I have long been a fan of the idea of salvage, as well the the practicalities of the practice. In my previous article, I write about the cultural, economic & ecological benefits of salvage & in this article, I write about the ones that they recommend & ones at which I have shopped over the years.
I tend to get a bit mesmerized in a salvage shop. While you see a plethora of objects, of all ages & types, the story is incomplete. Riveted by these bits of story. I get unpopular pretty fast because I ask so many questions but I'm a woman who loves a story, mine or someone else's, & I feel untethered when I don't know the details.
Occasionally, it is difficult is even understand an object's purpose! The object to the left, provided by Doc's Architectural Salvation, is clearly a product of The Aesthetic Movement, an art movement in the late 1800's which valued the beauty of the the applied & fine arts over any social ramifications. You have heard the expression, "art for art's sake?" This philosophy was manifested in the work of the Aesthetic Movement.
(I'm rather partial to this design style myself, & my dishware at my home in Eagle Rock, the Hare House, was of an Aesthetic pattern. I displayed it on my plate rail in my dining room & heck if it didn't look wonderful with my Craftsman built-ins & my Restoration Hardware, Stickley knock-off dining table.) But more importantly, what is this thing?
Now you know how I feel in a salvage store!
BUNGALOW ARCHITECTURAL SALVAGE RESOURCES ALL OVER THE COUNTRY
I'm going to split up the country into sections. As I hear from you (hint, hint-see the comment form below?) I will break it up by state. So let's get salvage shopping!
ARCHITECTURAL SALVAGE SOURCES IN THE NORTHWEST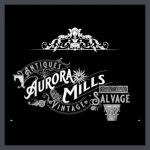 Aurora Mills
Aurora, Oregon
Established in 1999, Aurora Mills is a multi-facted store offering antique & vintage architectural items, lighting, reclaimed lumber, iron gates, doors, fireplace mantles- pretty the much the full array. They have an extensive website with a large online inventory as well as a tour of the warehouse which I opened on my big screen. Wow!!!
For the bungalow crowd, they carry Arts & Crafts tiles & other Craftsman pieces.
ARCHITECTURAL SALVAGE SOURCES IN THE MIDWEST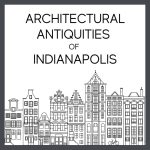 Architectural Antiques of Indianapolis
Indianapolis
My Instagram pal, hosshouse1879 tells me, "They do an excellent job of organizing the materials that they have salvaged. If you go in looking for a house part, they know what area to go to & make the search pretty easy."
Norm, the proprietor has a great affinity for Arts & Crafts & is always on the look-out for items appropriate to the bungalow. He has a good stock of lighting, doors & hardware for us & often has some furniture & even colonade sets that would we would love.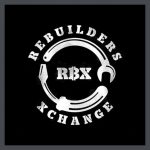 Rebuilders Xchange
"We partner with communities to transform the home building and design industry into a circular economy."
Cleveland, Ohio
Referrer Amy K. says, "It's a fantastic place to just wander & look at all the treasures they've saved."
So, I wandered through their website & found many items in their 50,000 sq. ft. jam-packed warehouse, in various categories that would be appropriate for bungalows, such as doors, windows, flooring, hardware, cabinets & cabinet doors, lighting, mantels, even kitchen sinks with drainboards (they come & go.)
In speaking with them I discovered that all items are on consignment, which encourages homeowners to recycle instead of contributing to the landfill. They even have several elderly pickers who bring things in to them to supplement their incomes.
ARCHITECTURAL SALVAGE SOURCES IN THE NORTHEAST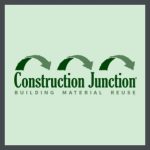 Construction Junction
"Salvaging the past to save the future."
Pittsburgh, PA
Construction Junction is a non-profit organization which sells its donations of used & surplus materials in its 30,000 square foot store.
Sue D., a FB follower posted, "Construction Junction is wonderful! We needed a new door for our 1920 bungalow & found a perfect match for $5.00. And they wanted to give us a second one for free!'
They are always accepting donations & look forward to your visit.
ARCHITECTURAL SALVAGE SOURCES IN THE SOUTH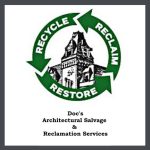 Doc's Architectural Salvation
Springfield, TN. 
Doc & his crew travel all over the U.S. carefully taking apart old structures. As terrible as it is that these buildings are demolished, they are there to make sure that much is saved.
In their 30,00 sq. ft. ware house they have an abundant supply of lighting, bathroom fixtures & hardware, mantels, doors & windows & more.
All the images from this page & the one about the wonders of salvage are from Doc's.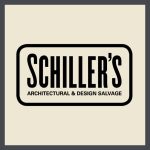 Schiller's Architectural & Design Salvage
"We take pleasure in our wacky finds."
Tampa, Florida
In my world, there is simply not enough wacky so I'm a big fan of Schiller's. My wood flooring company purchased reclaimed flooring from them & I was occasionally allowed to accompany my husband when he was there for a pick-up. It's the sort of place that invites a long, quiet browse & husband wanted to get the flooring & scram.
Click on the PRODUCTS to see their array of items & don't miss the Oddities page!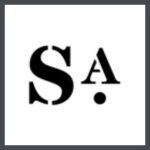 Southern Accents Architectural Antiques
Cullman, Alabama
First of all, when you are on their site, you have to hit the OUR STORY link. The tale of this family business will both touch & amuse you. Dad started it out of love for salvage & over the decades, the business & the family just grew!
Martha L., my follower on Facebook says, "They have a huge selection & it is very organized. Their inventory is updated continually. Prices are reasonable."
Speaking of huge selection, when you click the INVENTORY link, a full page menu drops down & each category displays  another page plus.
ARCHITECTURAL SALVAGE SOURCES IN THE WEST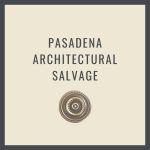 Pasadena Architectural Salvage
Pasadena, California
Over 20 years ago, when I was restoring my 1910 Craftsman, the Hare House, I frequently visited Architectural Details in Pasadena, home of the Gamble House, the Blacker House, Bungalow Heaven & an glorious abundance of historic homes & commercial buildings. I was astounded that the huge space could not only be so full of old salvage, but so tidy & organized. The inventory was meticulously kept in an index of 3'X5″ note cards & there was nothing that was untracked or out of place.We drooled over the Batchelder tiles kept behind the counter wishing our fireplace was in need of mending.
A quarter of a century later, after the owner's retirement, Architectural Details has morphed into Pasadena Architectural Salvage with just as many wonderful, orderly items (tracked electronically, I'm sure!). The folks here are very friendly & I'm sorry I'm so far away! However, looking at their website is quite the treat & even includes a couple Batchelder fireplace surrounds.
MORE! I WANT MORE!
I know that there are other great salvage outlets scattered about the U.S. & I want to know about them & why they are special. So plunk your magic twanger, Froggies & zip on down to the COMMENT section. Become visible. (For those of you who have no idea what I'm talking about, click here to see a link for a very strange children's show in the 50's. I shudder to think what the exposure of this to my 5 year old self had on my development.)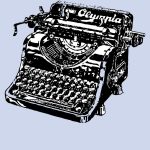 STAY IN THE BUNGALOW KNOW!!!
Sign up for our newsletter & receive our FREE E-book, 7 VITAL Things to Do Before You Hire a Contractor.