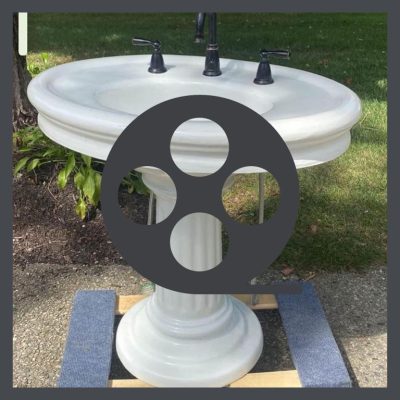 In this internet age, there is very little that you can't find on YouTube so I have put together a list of old house restoration videos, arranged by skill/trade/interest for you to view. Whether you plan to do a project yourself, or hire a professional tradesperson, it is wise to know about bungalow, their history, their features. It's also a good way to educate the people that you hire who might be looking to improve their knowledge & would be willing to watch these old house restoration videos to expand their skills.
The people who have made these videos are at the tops of their fields. They are experienced & skilled not only in their areas but also are good communicators & have stellar reputations for their abilities to teach others. They are also very nice people so their videos are pleasant & easy to watch. In fact, I watch them when I've had a bad day just to chill!
I'm not going to describe the videos individually because most of the titles explain the content. Just click & find out!
ARCHITECTURAL SALVAGE VIDEOS
The terrible tragedy is that old buildings will be demolished, by the short-sighted, by the greedy & the ignorant. We are fortunate that there are people who come in & save the beautiful bits & pieces & offer them to us. Even if you are not involved in a project for which you might need their wares, a visit makes an interesting field, or even a road trip!
Architectural Salvage tour- TREASURE HUNT! Finding clues from the past. (10:20)
Brent Hull
Doc's Architectural Salvage (7:01)
Tennessee Crossroads
Southern Accents and the Journey of Architectural Salvage (2:48)
This is Alabama
BUT WAIT, THERE'S MORE!
I have curated a wonderful playlist of helpful & entertaining videos for your viewing pleasure. Bring out the popcorn & learn about everything from wood window repair to the history of the bungalow to how to take care of yourself when you dealing with the physical & mental challenges of restoring an old house.
Also you can check out my article on architectural salvage which links to some great resources.
STAY IN THE BUNGALOW KNOW!!!
Sign up for our newsletter & receive our FREE E-book, 7 VITAL Things to Do Before You Hire a Contractor.