ARTS & CRAFTS LIGHTING DESIGNERS- Van Erp & Stickley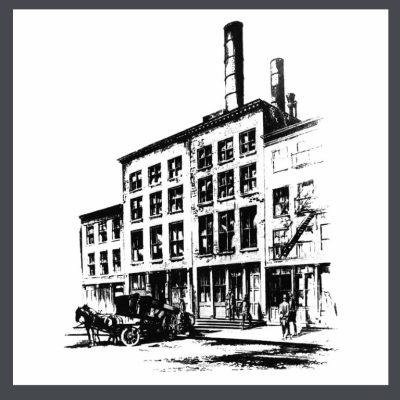 In 1882, the first houses in America got electricity by direct current after Thomas A Edison opened the Pearl Street Power Station in New York City. Consuming coal for fuel, Pearl Street Station, began by serving 400 lamps at 82 houses. Only 2 years later, Pearl Street Station was serving 508 customers with 10,164 lamps! A wonderful opportunity for  the Arts & Crafts lighting designers of the period.
Metropolitan areas got electric power long before rural ones, again a matter of economics. It was costly to install the poles & string the wires that carried the power, so utility companies would send people out to areas that had no service yet to survey families as to how much current they were likely to use each month & ask if they were interested in having service to their homes. As you might imagine, it was pretty easy to sign people up.
Electric lamps were in demand & designers hopped right on it! Craftsman Workshops, Stickley Brothers, & Roycroft, all displayed their lighting fixtures in model rooms, designed to complement their furniture, metalwork, & textiles.
One of the most fabulous areas of the American Museum of Arts & Crafts is the lighting exhibit. Below are some of the masters whose work is displayed there.
DIRK VAN ERP- METALSMITH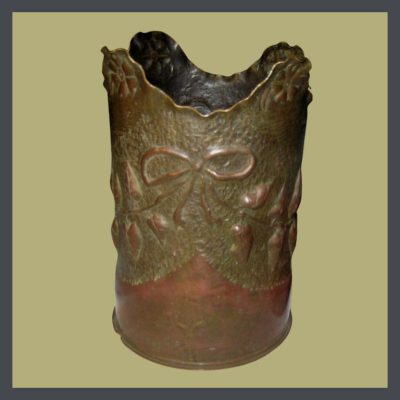 I consider Van Erp's simple lighting, constructed of hand-hammered copper with mica shades, to be iconic symbols of the Arts & Crafts Movement. He is considered to be the most important metalsmith of the Movement & one of the foremost Arts & Crafts lighting designers.
Van Erp was born into a family of coppersmiths in 1862, in the Netherlands. Coming to America in 1890, he worked at Union Iron Works until 1900, when he moved to Vallejo, California & began working at the Mare Island Naval Shipyard & he began hammering vases from brass shell casings which he gave to friends. His earlier pieces are in the more ornate Victorian style but as time progresses, you can see the A&C influence, featuring objects of a hand-hammered simplicity, to satisfy marketplace demand.
About 1907 Van Erp began selling to art galleries & a year later, he founded the Art Copper Shop in Oakland. Exhibiting his work at local Arts & Crafts exhibitions, a year later, his shop won a gold medal at the World's Fair held in Seattle, Washington.
That same year, he began a short-lived partnership with Elizabeth Eleanor D'Arcy Gaw who had attended The Art Institute of Chicago as well as having studied English Arts & Crafts in London. He was influenced by her designs & began incorporating mica into the shades. This material would become a part of his trademark.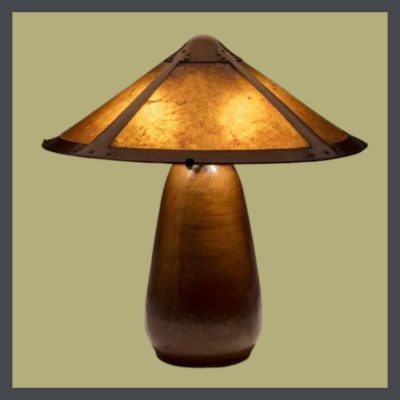 In addition to his rustic hammering, Van Erp was admired for the beautiful patinas of his pieces. These were created by the use of assorted chemicals & processes depending on the color desired- primarily red, but yellow & dark browns often added interest & depth to the red. Van Erp did not teach the methods or the formulations of these applied patinas to his apprentices, nor even to own his children! Over the decades, people have experimented with many materials- chalk, brick dust, various chemicals trying to duplicate his colors. No one has achieved a dependable formula.
Today his work is widely emulated by skilled artisans as well as manufacturers of mass-produced goods. Most of his original work is signed with his windmill signature, in several variations. To see more examples of his work, check out my Pinterest page.
FYI- In 2002, a Van Erp lamp sold for $180,000 at a Rago auction.
GUSTAV STICKLEY- DESIGNER, PHIOSOPHER, ENTREPENEUR
Stickley is the patriarch of Arts & Crafts in America having brought the philosophy & design with him from Europe. He is seen in interesting contrast to van Erp who was first a metalsmith, rather than an idealist, but both were entrepreneurs & skilled at marketing their wares.
LIGHTING THE HOME BY ELECTRICITY
From The craftsman Vol. XXIV, Number 1 April 1913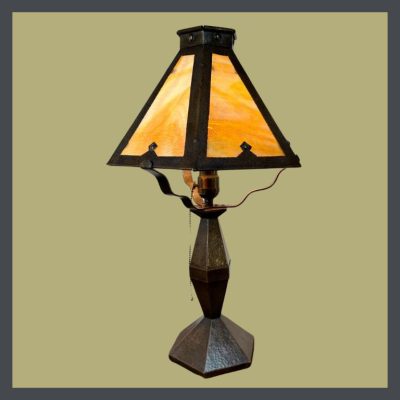 "Since evening is often the time when each member of the family is most at liberty to enjoy the home, it appears as a matter of reason that it should, wherever possible, be well and artistically lighted. In fact light stands for cheerfulness as well as brilliancy, for decoration as well as utility, for cosiness as well as sharp disclosures. Whatever else may be the qualities of the home furnishings, yet are they dependent upon whether a cursory or a careful study has been given to their illumination."
To read the entire article, click here.
The article goes on to discuss what careful study would be & begins with the proper placement of lights & other objects in each room, from the front porch to the living room to the bathroom (on each side of the shaving mirror), taking into account where one would want the sharpest light to focus & where the shadows would fall. He also advises the reader to consider wiring costs & safety. And as mentioned, there is the choice of fixtures as ornamentation.
The article addresses all types of fixtures- pendants, chandeliers, sconces & table & floor lamps. He suggests that rooms have several sources of lighting in order to diffuse & soften the central source of illumination, a technique still used by decorators today.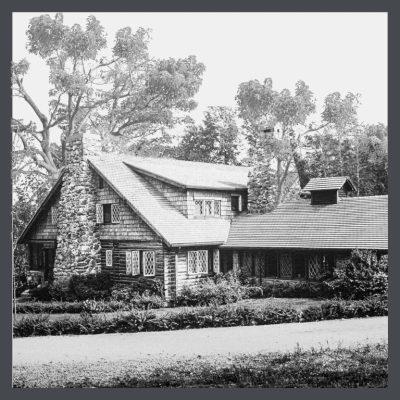 An entrepreneur is defined as a person who organizes and operates a business or businesses, taking on greater than normal financial risks in order to do so. Stickley definitely took enormous risks as he strove to be the arbiter of taste for his period. Like Martha Stewart, in his publication, The Craftsman Magazine, there are articles about landscaping, furnishings architecture, good design, even encouraging home crafting by printing plans for making furniture in the Craftsman style. He built a bit of an empire- a large department store in which he sold furniture, lighting, textiles, in the style he termed Craftsman. His home, in which he had planned to start a school, became a farm where he grew the food for the beautiful restaurant in his store. A good way to understand him & his contributions is to watch these videos about him.
I'm guessing that Stickley lighting is the most often reproduced & though much of it is represented as being in the Stickley style, there are possibly some pretty good forgeries floating around out there. The Stickley furniture company has a lovely line of lamps but if you want to really be impressed by the lighting of Stickley & others, you need to visit the American Arts & Crafts Museum in St. Petersburg, Florida.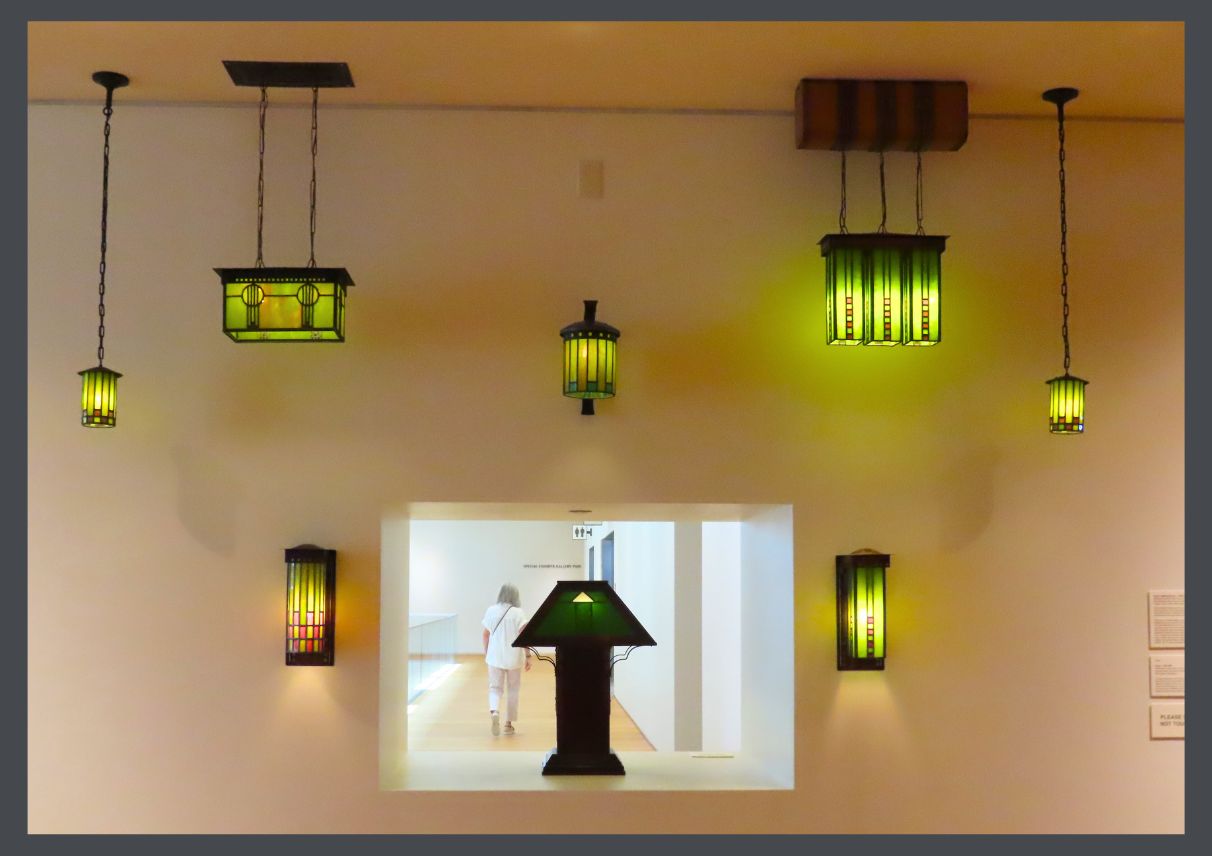 Meanwhile, take a look at my Pinterest page to view more examples of his work.
ONLY 1 PART OF A FULL SERIES ON ARTS & CRAFTS LIGHTING
Read them all!!!

Part 1, OUT OF THE DARKNESS
The harnessing of light.

Part 2, THE CRAFTSMAN MAGAZINE LIGHTING ARTICLE
Tips on utilizing this new technology in the home.

Part 3, THE LIGHTING OF THE A & C ERA
How lighting expresses the philosophy & aesthetic of the Movement.

Part 5, THE WOMEN OF ARTS & CRAFTS LIGHTING
The women whose beautiful work left their mark on the Movement.

Part 6, ANTIQUE ARTS & CRAFTS LIGHTING RESOURCES
If you want something authentic, but not a museum piece.

Part 7, MODERN DAY ARTS & CRAFTS LIGHTING MASTERS
Craftsmen honoring the tradition.

Part 8, REPRODUCTION ARTS & CRAFTS RESOURCES
Another beautiful option.

STAY IN THE BUNGALOW KNOW!!!
Sign up for our newsletter & receive our FREE E-book, 7 VITAL Things to Do Before You Hire a Contractor.