WATCHING THE MACHINES IN ACTION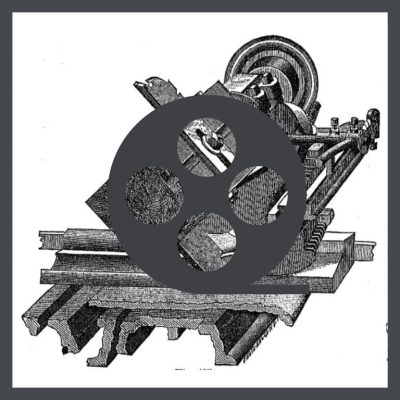 Most people do not know much about the now antique wood-working machines that were used to mill the lumber for their bungalows. Eric LaVelle is a master historic preservationist who uses the old machines that he rescues from 100+ year old abandoned mills to restore the houses in his care. I am a believer in having full understanding of a subject & believe that having knowledge of the machines that helped create your bungalow is intrinsic to this understanding.
When I could find them, I am including the antique versions of the old machines. Several of them are made by Eric & posted by klavelle. If needed, I also include the modern ones so that you can see them in action. They are listed here in alpha order of the names of the machines, not the manufacturers. Because there are so many of them, I have not included the images for each video, but just the links to each.
Before you click on these links, you might want to turn the sound down on your speakers. These are monster antique wood-working machines, filmed cutting large pieces of wood & the sound can be deafening! Even the modern ones make a great deal of racket & their manufacturers recommend wearing ear protection when they are being used.
ERIC LAVELLE'S ANTIQUE WOOD-WORKING MACHINES
BANDSAW
Top 5 Uses for a Band Saw | How to Use a Bandsaw
Restoring a 36″ Bandsaw for the Boat Shop
BOX JOINT CUTTER
Box Joint Cutter & Handle Cutting process with shaper/router
CHAIN HOISTS
Tyler Tool Manual Chain Hoists: Features and Operation
CIRCULAR RESAW
The Logosol KS150 Circular Resaw from Baileysonline.com
DRUM SANDER
Drum Sander | Is It The Right Move For Your Shop | Jet 1632 | Woodworking Projects | Dust Collection
JOINTER
Jointer Basics – WOOD magazine
LINE SHAFT
Belt & Lineshaft System – the transfer power in a 19th century machine shop
LOUVER GROOVER
Antique shutter machine: blind stile mortiser, or louver groover
MOULDER
PLANER
SASH STICKER
SHAPER
SCROLL SAW
Restoring Rare 1800's PEDAL POWERED Scroll Saw
Ancient tool technology. Pedal powered scroll saw
TABLE SAW
TENONER
Antique Sticker Molder and Tenoner: Sash and Door shop
Workshop Tour Series #4 / Sedgwick Tenoner Overview
AND FINALLY…
Eric assisted in the purchase of a complete window shop.  In this video you can see many of the machines he references.
READ ALL THE STORIES ABOUT ERIC'S ADVENTURES IN COLLECTING ANTIQUE MACHINES!

ERIC LAVELLE, MASTER HISTORIC PRESERVATIONIST, Part 1
Giving old buildings new life.

ERIC LAVELLE, MASTER HISTORIC PRESERVATIONIST, Part 2
Learning about the old machines.

ERIC LAVELLE, MASTER HISTORIC PRESERVATIONIST, Part 3
More lessons, learned the hard way!

ERIC LAVELLE, MASTER HISTORIC PRESERVATIONIST, Part 4
The first trip to the old Lapp mill, built in 1892.

ERIC LAVELLE, MASTER HISTORIC PRESERVATIONIST, Part 5
Playing "Be Right or Die." It's a fun game.

ERIC LAVELLE, MASTER PRESERVATIONIST, Part 6
Are they lunatics, or are they heroes?

ERIC LAVELLE, Introduction to the Machines
Manufacturing before the Age of Electricity.

ERIC LAVELLE, MASTER HISTORIC PRESERVATIONIST
How does he do it?

STAY IN THE BUNGALOW KNOW!!!
Sign up for our newsletter & receive our FREE E-book, 7 VITAL Things to Do Before You Hire a Contractor.