THE FIRST TRIP TO THE OLD LAPP MILL, 1892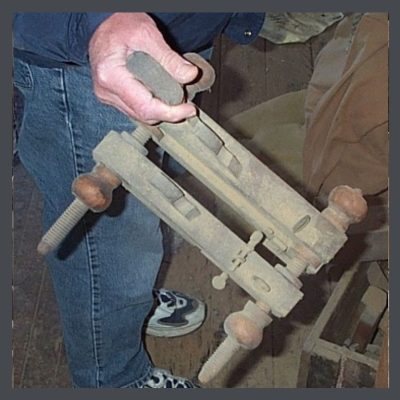 The next in a series of hair-raising tales by Eric LaVelle, who not only restores historic buildings & collects & restores historic tools, but also goes into 100+ year old buildings & braves rotting floors & burnt rafters to collect these ancient machines.
He employs old methods & great ingenuity to remove them from abandoned mills & takes them to his shop where he coaxes them back to life & utility. He has been collecting vintage tools for over a decade & I am privileged (& often horrified) to be able to share his stories.
As with the other sections, the links take you to a GLOSSARY or to videos of the machines which show you how they operate. Some of the videos are of old machines, & some are of modern ones when I couldn't find ones I like of vintage ones.
ERIC SPEAKS
This is post #4 in a series of how I got into restoration. This covers more acquisitions for the woodworking shop.
The business that would become Lapp Lumber Mill opened February 14, 1852, in LeRoy, NY. Members of the Lapp family bought and rebuilt the mill after a fire in 1892. It stayed in this family until the last owner/operator, Joseph Lapp, died in 2009. None of the family members wanted to continue it, so the building was sold.
This mill made windows, doors, shutters, moldings, flooring, siding, and probably some cabinetry. Almost every 19th century house in LeRoy and some surrounding areas has woodwork made in this mill.
A friend and avid machine collector/user, Bill, decided to help Joseph's wife sell the contents of the building. He contacted me very early, because the machines were from the era I was buying, and I had watched stuff sell for a number of years and was familiar with values. I helped put a price on it that was reasonable enough that it would all sell. I've included some of Bill's initial photos.
The mill was a time capsule. It was still operating via large lineshafts, which were first powered by either water or steam, then certainly by steam, and then by a couple huge electric motors. I made a deal to buy a two piece lineshaft driven scroll saw and a 36″ circular resaw. These two machines were very hard to find.
Another friend, Dan, bought at least one machine, a tenoner, which was on the second floor. I would eventually buy this tenoner from Dan, but at that time we agreed to meet there and help each other with rigging.
Part of the second floor had been in a fire. The floor was a little shaky, and there were charred rafters above it that had been sistered. We decided we needed to take the machine out the other end of the building. There was a forklift on site.
After helping Dan move the tenoner toward the exit, I went down to start rigging my stuff out. It went mostly without incident, but there's always something annoying that gets in the way. My personal favorite was the loose board in the dubious floor on the way out with the resaw. It was like one of those cartoon scenes where you step on one end and the other flies up and hits you in the head. Even more fun while pulling on a huge saw.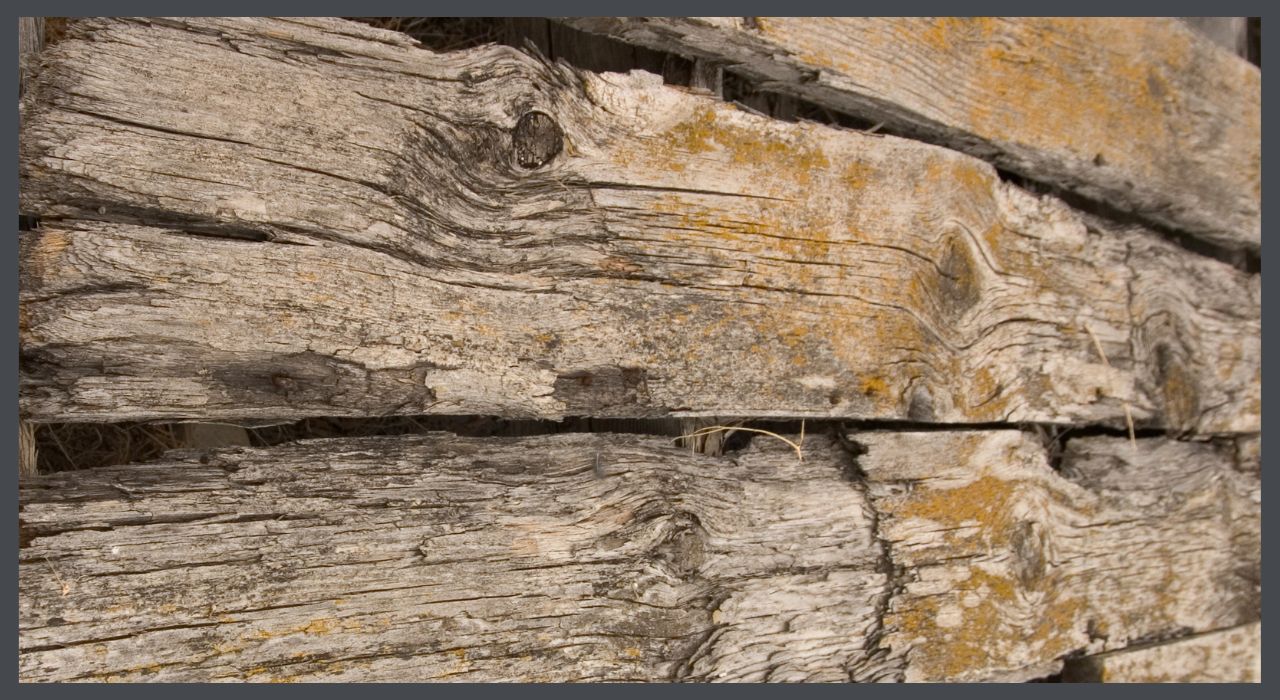 Dan and I got our machines safely loaded and hauled home.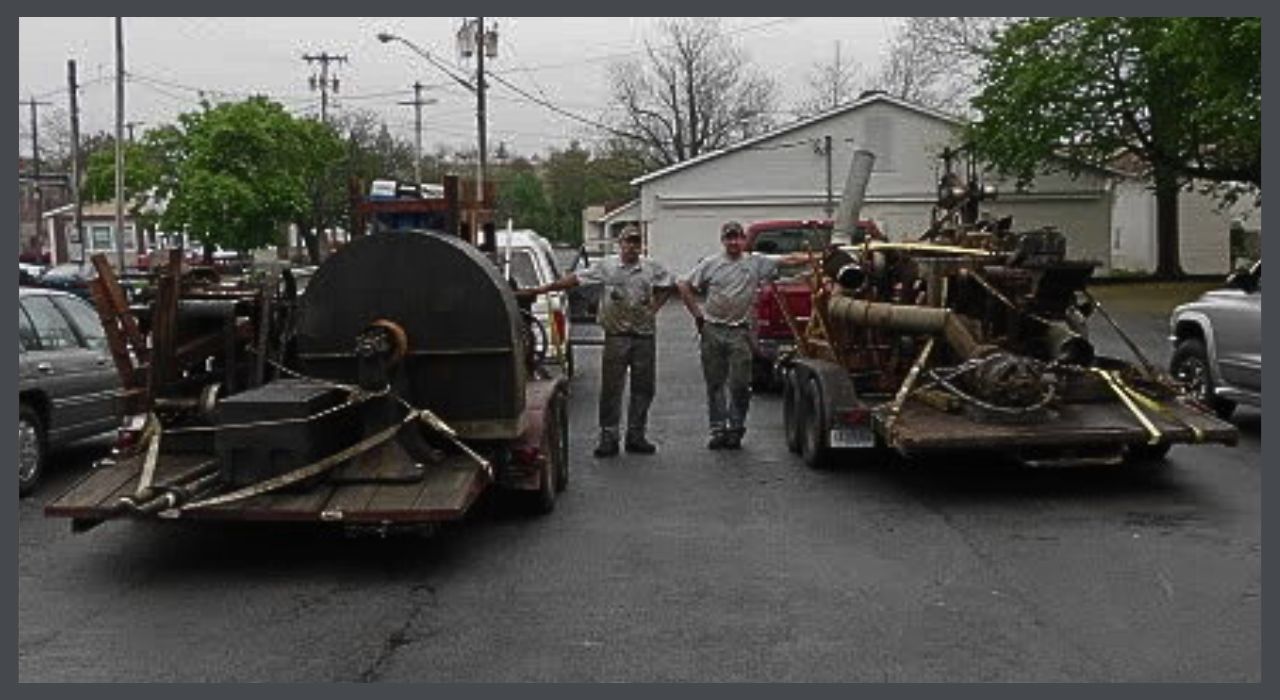 This article was written by Eric LaVelle, a master restorer of historic houses. He makes the woodwork with a shop full of antique machinery in Belleville, Illinoise. You can visit him on Facebook here.
READ ALL THE STORIES ABOUT ERIC'S ADVENTURES IN COLLECTING ANTIQUE MACHINES!

ERIC LAVELLE, MASTER PRESERVATIONIST, Part 1
Rescuing old houses.

ERIC LAVELLE, MASTER HISTORIC PRESERVATIONIST, Part 2
Learning about the old machines.

ERIC LAVELLE, MASTER HISTORIC PRESERVATIONIST, Part 3
More lessons, learned the hard way!

ERIC LAVELLE, MASTER HISTORIC PRESERVATIONIST, Part 5
Playing "Be Right or Die." It's a fun game.

ERIC LAVELLE, MASTER PRESERVATIONIST, Part 6
Are they lunatics, or are they heroes?

ERIC LAVELLE'S OLD HOUSE MACHINES GLOSSARY
I was clueless about these antique machines he uses & thought that you might be too!

ERIC LAVELLE, Introduction to the Machines
Manufacturing before the Age of Electricity.

ERIC LAVELLE, MASTER HISTORIC PRESERVATIONIST
How does he do it?

OLD HOUSE RESTORATION VIDEOS- Eric Lavelle's Antique Wood-Working Machines
Watch the old machines in action. They are loud!!!!

STAY IN THE BUNGALOW KNOW!!!
Sign up for our newsletter & receive our FREE E-book, 7 VITAL Things to Do Before You Hire a Contractor.